---
Championing an ambitious re-development and remodelling programme aimed at optimising healthcare delivery, Durdans Hospital opened its new purpose-built car park building to the public, which will be accessible via Alfred Place, adjoining
R. A. De Mel Mawatha.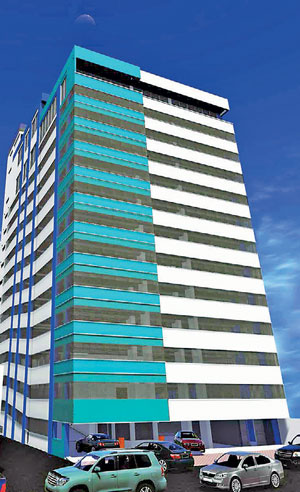 The multi-storey, 22-split level car park building is considered as the only standalone car park building in Colombo that can accommodate approximately 200 parking slots.

The Rs. 1 billion investment project commenced in 2016, when it was revealed that more than 700,000 patients were using the hospital annually. Even more importantly, the car park building will free up the old parking areas for development. At the official opening ceremony, Ajith Tudawe, Executive Chairman of Ceylon Hospitals PLC, said: "We are delighted that the long overdue limiting factor of a purpose-built car park building at Durdans Hospital has now been addressed. It will bring real benefits to the hospital and our valued clientele and prospective customers, not only in terms of improving visitor parking on site, but also because it enhances our service delivery." He commended contractors for completing the building work in due time and thanked patients, medical specialists and visitors for their patience throughout
the construction.

As well as being located much closer to the hospital, the new car park building will provide convenience to customers 24/7. The facility will soon be seamlessly integrated with a multifaceted smart-sensor system to introduce customers to advanced levels of convenience in parking. It will also incorporate sustainable practices and energy saving features that are par with
international standards.