---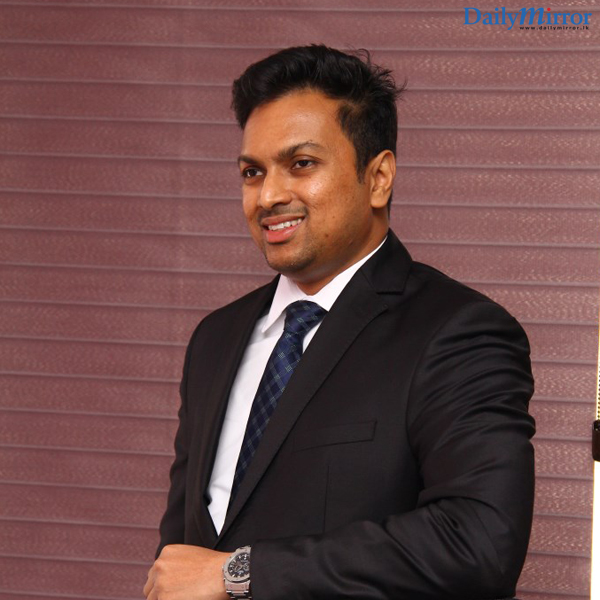 Dr. Hiran Hettiarachchi (MBBS-Colombo & MBA-Australia) – Group Chairman of Blue Mountain
Blue Mountain Group Chairman Dr. Hiran Hettiarachchi will represent Sri Lanka's property sector at the prestigious 'PropertyGuru Asia Real Estate Summit' on 8th November 2017 at Sands Expo & Convention Centre, Marina Bay Sands, Singapore. The finest minds in real estate from the Asian region will converge at the event to share their expertise. Dr. Hiran Hettiarachchi has been invited to deliver a speech to the august audience after which he will take part in a panel discussion on 'Digging deeper into the project of the century: One Belt One Road.' This informative discussion will explore outlook and opportunities across ASEAN markets and will be moderated by Winston Lee – Regional Head of New Projects at PropertyGuru. The eminent Panel will consist of Tom Miller – Author and Senior Analyst, Gavekal Research; Rafiq Jumabhoy – Managing Principal, Orkney Investments; Dr. Hiran Hettiarachchi – Chairman, Blue Mountain Group; and Evelyn Lim – Executive Director, Tax Advisory, BDO.

Commenting on the prestigious invitation to be part of the eminent panel, Dr. Hiran Hettiarachchi (MBBS-Colombo & MBA-Australia) – Group Chairman of Blue Mountain, said, "I am privileged to be invited to speak before leaders from Asia's property markets and to be part of the distinguished panel of judges. China's 'One Belt One Road' initiative has repercussions for the region and I am pleased to be able to share my views at the panel discussion, as it is important for Sri Lanka too, to realize how it will be impacted. This opportunity extended to me is a triumph for Sri Lanka's property market and I am hopeful that it will help position the country as an attractive destination for real estate investments. The 'PropertyGuru Asia Real Estate Summit' will witness the presence of more than 100 regional experts from the real estate, design, finance and government sectors, and will showcase new strategies and cutting-edge innovations in the industry. The Blue Mountain Group has charted a bold and ambitious vision through its projects, especially Achilleion, which will herald Sri Lanka's first seven-star luxury apartment.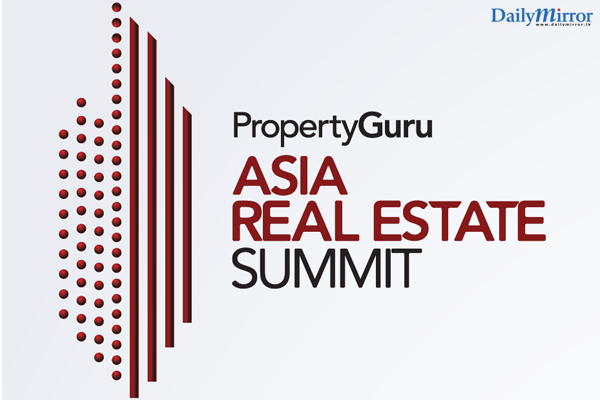 Logo of the Summit
The 'PropertyGuru Asia Real Estate Summit' will gather more than 20 global experts, 40 industry leaders, and 100 delegates from around Asia to explore key topics such as property and technology - 'Proptech' - and the impact of China's One Belt One Road - OBOR initiative, and insights on the region's evolving property markets.
The PropertyGuru Asia Real Estate Summit is the premier gathering of top-level business leaders and industry experts to exchange ideas, build partnerships, gain industry insights and discover the most outstanding projects in Asia. The Summit covers the biggest issues driving real estate development, investment and growth in Asia and across the world. The format is fast-paced: keynote speeches and panel discussions are interspersed with shorter talks and presentations, as well as international networking lunch and coffee breaks, with early evening cocktails to end the day.
The Blue Mountain Group of Companies, in a relatively short period of time, has grown into a dynamic corporate that is rapidly revolutionizing Sri Lanka's real estate industry. Today, Blue Mountain has become a full service real estate company in Sri Lanka which has diversified operations that extend across the areas of land sales, apartment developments and construction. The company is one of the most trusted and reliable real estate companies in the country.