---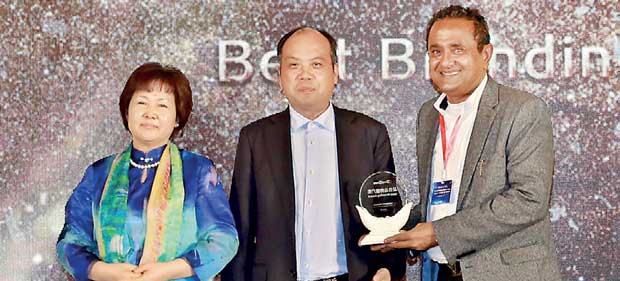 Deen Brothers Imports (Pvt.) Ltd, a leading organisation involved in importing and distributing of high-quality machineries for the last 25 years, was honoured recently in the international business arena.
The company was awarded the Best Trade Promoter for the Dongcheng power tools and also the Excellent Sales Promoter for Shimge water pumps, amongst nearly 100 sales agents representing 52 countries around the globe. The above awards were awarded at Westin Hotel China in two different award ceremonies.

Managing Director and Chief Executive Officer Deshamanya Dr. Najeeb Deen was very humbly privileged in accepting the above award from the hands of Dongcheng China Chief Executive Officer.
Afterwards, Dr. Deen, addressing the distinguish guests at the award ceremony, emphasized that in the process of getting the product to the market, to achieve the present status, there were enormous hindrances and obstacles that had to be tackled and overcome through utmost devoted performance and proper management in the target-oriented basis.

He also emphasized the gathering that Deen Brothers Imports (Pvt.) Ltd expects to market many more new industrial and agricultural machines and power tools with the latest technological advancements in the future.