---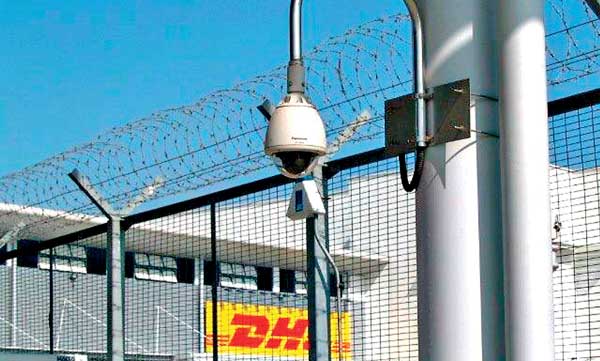 DHL Express, the world's leading international express provider, has recorded a new milestone in its continuous drive to offer superior security and service levels in end-to-end supply chain solutions in Asia Pacific.
The Transported Asset Protection Association (TAPA) Asia has recognized DHL Express for having the most number of Freight Security Requirement (FSR) sites in Asia Pacific. The company's North Asia Operating Center in Beijing is the 100th facility within the DHL Express network in Asia Pacific to be awarded the prestigious TAPA 'FSR' security certification. It is also the company's 22nd facility in China to be TAPA 'A' certified. In Sri Lanka, DHL Express is the only logistics company on the island that has attained TAPA certification for two of its sites which are located at Vauxhall Street, Colombo 02 and in the Air Cargo Village at the Bandaranaike International Airport, Katunayake.
The internationally-recognized TAPA certification is a highly sought-after logistics security accreditation and certification, and considered to be one of the industry's most rigorous independent certification.
Facilities are certified after a detailed audit conducted by independent TAPA-trained auditors on areas such as the way high value goods are handled, warehoused and transported as they move throughout the global supply chain. "Obtaining TAPA certification for our facilities is critical to ensuring the safety and security of our facilities and shipments as this is an increasing concern of our customers. With Asia Pacific accounting for 25% of total international express traffic, the second largest after Europe1, it is critical that we have a robust system to safeguard the integrity of shipments that we handle. This achievement fortifies our position as the industry leader in Asia Pacific," said Ken Lee, CEO, Asia Pacific, DHL Express. Security awareness is firmly embedded within DHL Express.
Within its award-winning global Certified International Specialist (CIS) engagement and development program, DHL Express has incorporated a CIS Security Awareness module. This module ensures that every employee globally is equipped with knowledge on the fundamentals of security, including a sound understanding of the security risks and threats faced and knowing what can be done to help prevent or minimize the risk of security incidents occurring.
Tony Lugg, Chairman of TAPA Asia, said, "DHL has consistently and effectively demonstrated their efforts to integrate TAPA standards in their global network.
Their commendable resolve echoes TAPA's mission of enhancing the security and integrity of the global supply chain by protecting high value goods from risks and contributing to sustainable economic growth." Adrian Whelan, Senior Vice President, Head of Global Customs and Security and a former TAPA Asia Board Member commented on this milestone achievement, 'DHL Express was one of the first logistics companies to subscribe to the TAPA Freight Security Requirement standards. We are now the global leader in terms of TAPA certified sites with over 270 sites certified globally, with 100 of these from Asia Pacific. We will continue to invest in the security of our global supply chain."