---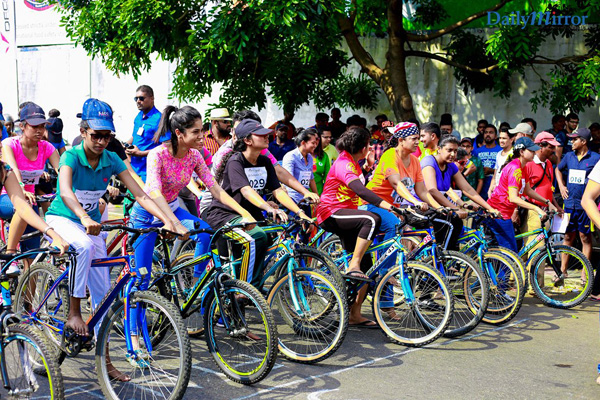 The DFCC Sports Day was held on a grand scale on the 30th of April at the Havelock Sports Grounds. Themed 'Aluth Avuruddai DFCC Api', a wide range of competitions were organised right through the day. Seven teams participated from across the Bank's branches and were named after lagna (astrological signs) in keeping with the theme. DFCC has a history of encouraging sportsmanship and encourages its team members to compete in various sports at the company, mercantile and national levels.
The DFCC sports day started off at 8.00 a.m. with a 4 Km Marathon around the Havelock Town area, followed by a Cycle Race. Thereafter, over 30 traditional Avurudu events were worked off throughout the day including favourites such as Kotta Pora, Flag and Pole, Lime and Spoon etc. The active participation of staff across its branches was evident as they had all converged enthusiastically for the event.
DFCC Bank has been actively involved in organising sports and other extra-curricular events as an integral part of its workplace culture with the objective of encouraging teamwork and the cultivation of a winning spirit across its network. With a legacy that extends over 60 years, DFCC PLC has 138 branches and extension offices, which includes 58 units across the Sri Lanka Post network.