---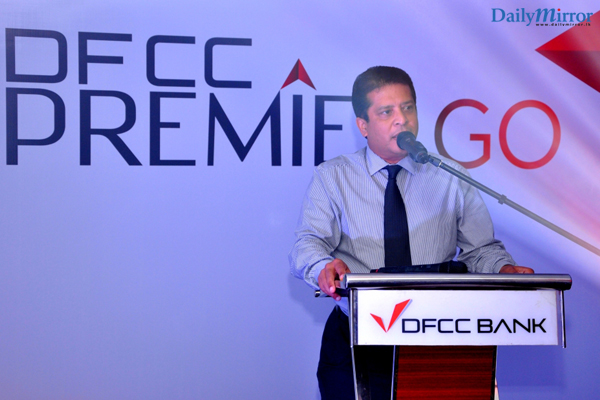 Lakshman Silva – CEO, DFCC Bank addressing the gathering at the launch event of "Premier Go"DFCC Bank PLC launched "
DFCC Premier Go", the first ever premier banking app in the industry, exclusively for its Premier customers, at a special launch event held on November 2, 2017 at DFCC Bank's Executive Lounge.
DFCC Premier Go is yet another revolutionary feature in DFCC Bank's mobile banking platform, developed by Synapsys; DFCC's Fintech subsidiary that has been at the forefront of digital innovations in the banking industry having developed products such as Lanka Money Transfer and the Vardhana Virtual Wallet which was launched last year.
The unique feature of the Premier Go App is that it enables customers to contact their Relationship Manager at the click of a button via video conferencing. In the event that a face-to-face meeting is required, this App can assist with scheduling appointments with the Relationship Manager at a time convenient to the customer. They are also able to chat with the Relationship Manager and leave messages for follow-up after working hours, providing them with access to DFCC Banking services anytime and anywhere in the world.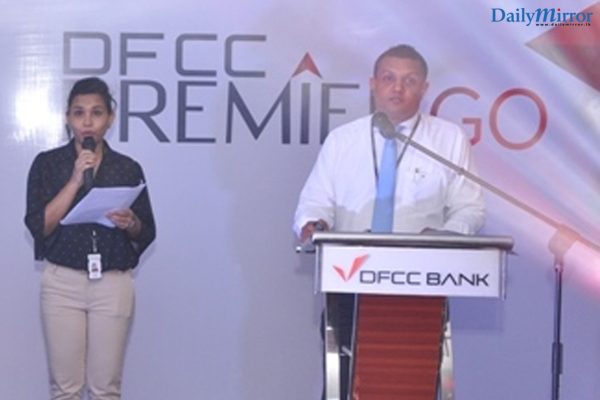 Introducing the Premier Go logo
In addition, this App enables the customer to be informed about all their financial information and transactions related to their DFCC Premier account in a secure manner, including transactions done, balances, etc. Information is updated in real time, thus, all their personal financial management information is available at the click of a button and they will also receive alerts and notifications on any changes enabling them to make well-informed and timely decisions. Furthermore, they can also enjoy several transactional features and learn about customised promotional offers.
"DFCC Bank's Premier Banking service offers an exclusive service to customers and the DFCC Premier Go app is an extension of this personalized and relational service," said Lakshman Silva – CEO, DFCC Bank. "DFCC Premier Go is based on the same premise of service we offer in person at our branches – providing a customised experience, expert financial advice and guidance, and a global outlook that enables strategic financial investment to our premier customers."
Using the DFCC Premier Go App is also a sustainable solution that will significantly cut down on paper communications – helping the environment as well as increasing speed, efficiency. The App is created for both android and iPhones and is available for download on Google Play and the App Store.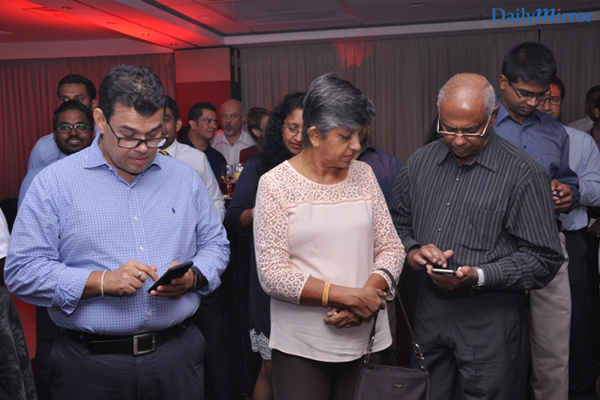 Customers trying out the Premier Go app for the first time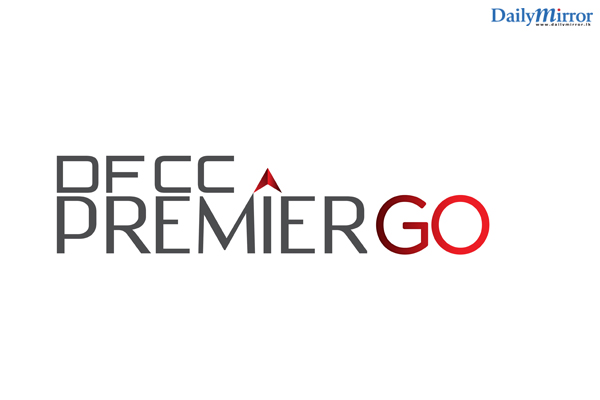 Premier Go logo​