---
Popular supermarket chain, Keells Super recently launched their latest produce in the meats range by introducing 'Super Fresh Chicken' across all its 60 plus outlets. The move is in line with its quest to ensure that the customers get the best in freshness and nutrition.
Customers across the island are encouraged by this latest offering and appreciate Keells Super's initiative to meet its customers' needs.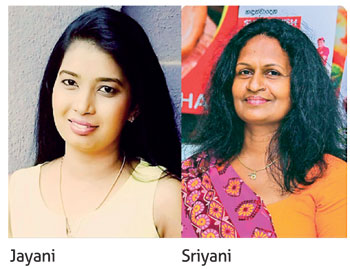 Speaking on the subject, Mercy Lay, a regular customer at Keells Super, said, "I buy all my weekly provisions at Keells Super and I am happy that Super Fresh Chicken is now offered exclusively at the Keells Super outlets. The chicken I buy from Keells Super is fresher and tastier. I also noticed that there is less water retained in the chicken, which makes it tastier in my opinion."
"As a busy housewife, I have limited to time to shop for groceries and prepare meals for my family. Now that Keells Super offers Super Fresh Chicken exclusively at its outlets, it is very convenient for me as I have an outlet close to where I live. The chicken tastes very good and it is easier and faster to cook, which saves me a lot of time and effort," said Sharmila Perera from Moratuwa. The dynamic supermarket chain has a reputation for consistently striving to deliver the produce, which is of the best quality and nutrition.
"The very first time I prepared and tasted Super Fresh Chicken, I noticed that it lived up to its name because it tasted very fresh," said Sriyani from Gampaha. "Due to its freshness and juiciness, I can prepare interesting dishes like crispy fried chicken for my family. Further, I can buy the chicken in separate portions, such as chicken thighs and chicken breast. This makes it easy to buy according to my household needs." Keells Super follows stringent control systems in order to maintain hygiene, safety and freshness of its meat and other produce. The chicken is transported from the farm to Keells Super within 24 hours, through a temperature-controlled distribution system known as a 'Cold Chain'. This temperature is further maintained at Keells Super to ensure customers get the freshest and highest quality chicken, which is not only tasty but also nutritious.
"Keells Super is a name highly trusted by customers like me. Therefore, we have great faith in the quality and standard of Super Fresh Chicken that we purchase from Keells Super," said Jayani Dharshika, a regular customer of the supermarket chain.
At Keells Super, freshness is part of its identity, with each and every supplier, employee and the management committed to offering customers fresh products that meet the highest quality standards. Keells Super has extended its 'fresh promise' a step further, by focusing on the best in nutrition and taste, and adhering to quality practices in order to provide the freshest products. Customers have always trusted Keells Super for the quality of its products and can continue to do so knowing that at Keells Super, freshness is always a priority. Try out the Fresh Chicken at Keells Super and taste the goodness today.