---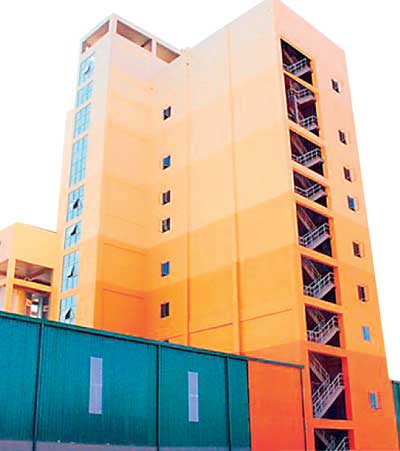 Crysbro, a leading name in Sri Lanka's chicken industry, has declared to open its brand new livestock feed plant at Wariyapola in the Kurunagala district.
Established as a joint venture with Bairaha, having an investment of Rs. 1.65 billion and incorporating state-of-the-art features, this is Sri Lanka's largest and most modern livestock feed plant to date.
With an uncompromising approach to feed safety, ingredient quality and product integrity, the plant brings world-class productivity, efficiency and ultra-modern storage, which are envisaged to play an invaluable role in enhancing the health and quality of livestock in the country.

Focused on the production of corn soya-based feed, the plant will require 120,000 tons of corn as input for its production at maturity of the project. The initial capacity of producing 10,000 metric tons per month will be expanded to 20,000 metric tons at a later stage. The plant isalso capable of producing 20 tons per hour at maximum capacity and possesses its own silos, which are sufficient for the storage of its entire output.

Farmers in the Wayamba province will be required to cultivate corn in at least 60,000 acres in order to meet the feed mill's annual requirement of 120,000 tons as input. This would be a great boon to the farming community in the province, with the resultant prosperity filtering down to the rest of the community by way of direct and indirect employment.

This investment by Crysbro is of paramount importance to the livestock industry, as the lack of raw materials for the production of livestock feed has been a serious issue until now. The commissioning of this plant and the impetus provided to farmers for the growing of corn, which is the main ingredient in animal feed, will ensure a steady output of livestock feed for the industry.

Shafeek Samad, Director of Farms Pride (Pvt) Ltd pointed out, "Our customers expect us to keep innovating and adding value to our products, and this investment focuses on delivering on their expectation. The new livestock feed plant will enable us to better serve our customers with advanced technology and high quality, safe animal feed.We will continue to work with the Government, communities and partners to help build a sustainable feed industry with a long-term future-oriented vision".