---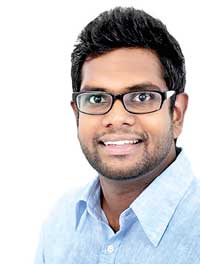 ""By Zahara Zuhair An economist recently highlighted that Sri Lanka's geographic location and access to regional markets were key factors that had influenced investors to invest in Sri Lanka, indicating that leveraging on location would be a big game-changer for economic growth in the country. "Overwhelmingly, the investors we meet say that Sri Lanka's location and access to big markets like India, Pakistan and eventually China,
are key attractions in their decision to invest here," The Ceylon Chamber of Commerce (CCC) Chief Economist Anushka Wijesinha said. He said that through a snap survey conducted by them using a mobile app at a recent international investor conclave in Colombo, attended by over 120 foreign investors, showed that access to regional markets was reported the leading factor of attraction by over one-third of respondents,
and geographical location was ranked highest. He noted that factors like 'tax incentives' were a low consideration, reported by just 6 percent of respondents. He made these remarks delivering the key note speech titled, 'Smart Future: Shaping New Sri Lankan Economy', at the Women in Logistics and Transport (WiLAT) Annual General Meeting held at the National Chamber of Commerce Auditorium, recently. "We are in an enviable location.
This was reiterated by a leading global risk consultancy when they wrote recently on a book titled, 'Sri Lanka is set to become a destination of choice among businesses looking to tap opportunities in pan- Indian Ocean trade due to its strategic location'," he added.
Meanwhile, he stressed that openness to trade was important as the country must focus on trade and investment policies to leverage on its opportunities. He noted that over the last decade or so, the country had slipped back substantially on trade openness. To establish his point, he said that trade today forms a smaller share of the country's GDP than ever before. "We used to be a nation where trade formed close to 80 percent of our GDP (around 2005). By 2015 this had fallen to 55 percent," he said. He emphasized that as Sri Lanka is a small country with a small domestic market, without external trade the country cannot achieve high growth, so this low and declining trade to GDP ratio needs to be reversed. Speaking on women's participation in economic growth, he noted that Sri Lanka's female labour force participation rate is just 35 percent. "We cannot expect to have 7 to 8 percent economic growth with such a large segment of our population not participating in the economy," he said. In summing up, he pointed out that societal values and norms have stereotyped women into traditional employment lines such as doctors, lawyers, teachers etc, which should be recognized as a serious issue.