---
LCMA says red tape on imports would cause delays and thereby create shortage
Says it needs licences to import RBD palmolein directly
By Shabiya Ali Ahlam
The local confectionery industry will come under stress in the coming weeks as a shortage of palm oil, due to the overnight ban imposed by the government, will negatively impact the sector's output and lead to a possible price increase for consumers.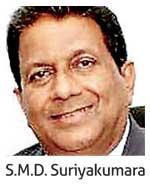 The Lanka Confectionery Manufacturers Association (LCMA) said that although the government has given the nod to import palm oil for industry usage, the red tape in facilitating the required imports would lead to delays, therefore creating a shortage by the first week of May.

"The LCMA has put forward a proposal to the government to allow the importation of RBD palmolein, and we have received the go ahead for this. However we need to import (RBD palmolein) directly for which we need licences and other matters sorted.

This will take time to sort out and the delay will lead to a shortage according to our industry calculations," LCMA Chairman S.M.D. Suriyakumara told Mirror Business yesterday.
The said proposal was put forward together with the All Ceylon Bakery Association, he added.

As the local confectionery industry has a palm oil requirement of 1,500 metric tonnes per month, and 18,000 metric tonnes per year, Suriyakumara shared that while the shortage itself could lead to an increase in prices of confectionery items, even after the importation of the required stocks.

"As of now we are unsure how much this would cost us. As of now, based on industry input, the importation of palm oil will be expensive for us. We have not decided if we should increase the prices of confectionery products or not, but if there is a need we would after consulting the industry," said the LCMA chief.

Suriyakumara stressed that with the confectionery industry being 100 percent locally represented, the sector will look to fall in line with the policies laid down by the government in a manner in which its players and consumers are least impacted.