---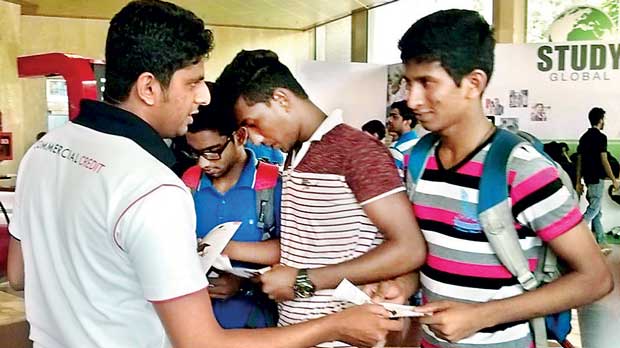 Commercial Credit has extended its patronage to 'Future Minds 2016', a much sought after education exhibition, as the Official Financial Partner for the 6th successful consecutive year.
'Future Minds' is one of Sri Lanka's premier national educational and career fairs attracting thousands of students, parents and representatives island wide. The annual event is organized for the 11th consecutive year by the Nalanda College Junior Old Boys Association.
'Future Minds 2016' attracted throngs of students to its hugely successful run from 17 to 19 June at the BMICH and then to the Kandy City Centre from 25 to 26 June. The last leg will be at the Galle Town Hall from 3rd to 4th September.
Over 150 education providers and educational service providers take part in the exhibition annually offering a wide array of choices to visitors. Future Minds has been endorsed by the Government and numerous Ministries as a valuable resource in the higher education.
Commercial Credit's Chief Operating Officer Rajiv Casie Chitty said, "We are delighted to partner with a national educational event as its official financial sponsor which is in its 11th successful year. Sri Lanka's future rests in its youth and a sound education is a guaranteed passport to success in the world. I'm happy to note that over the past eleven years Future Minds has been instrumental in offering options and opportunities to Sri Lanka's youth."
"Commercial Credit acknowledges the great potential in youth of today and has a special Education Loan which provides financial support to students to pursue higher education here and overseas. We are happy to assist underprivileged students and give them an opportunity to pursue education with the financial backing at affordable terms and conditions," Casie Chitty added.
President of the Nalanda Junior OBA Nilanga Gajaba said, "We're delighted to have Commercial Credit on board this national project. With its solid reputation as a financial services provider and its wide reach, this is undoubtedly a win-win situation for both parties. We're also happy to note that a large number of participant institutions have rated Future Minds as the best ever educational exhibition in Sri Lanka in recent time".