---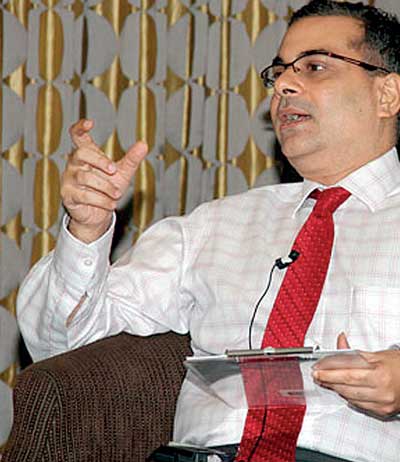 The land prices in the capital Colombo and the suburbs have gone up to exponentially high levels in recent times making the lands less affordable, a phenomenon which cannot be justified by the market interest rates, a leading economist in the country said. According to independent economist Murtaza Jafferjee, the land prices in certain parts of Colombo have gone up by as much as 40 to 50 percent, which is highly unsustainable and therefore they have to come down. "Land prices have significantly gone up.
If the interest rates, which is the key driver of all financial assets, is increasing at these rates, the land prices cannot sustain at these levels," he told a forum organized by the National Chamber of Commerce this week. Sri Lanka's growth-biased Central Bank cut its key policy rates by 50 basis points in April 2015 to historically low levels.
This stimulated private borrowing via cheap bank credit which flowed into mainly consumption and partly into immovable assets such as lands and property. Part of the low yielding deposits too was withdrawn by the people to invest in these assets. In a similar cycle between 2009 and 2011 rapid growth in cheap bank credit followed by lower interest rates created an asset bubble in the housing and equity markets resulting in potential stress building up on the banking system. As a result Fitch Rat ings revised Sri Lanka's Macro Prudent ial Index (MPI) ) – an indicator of potential stress in the banking system –to '3' (high) from '1' (low) in December 2011.
Since then the MPI remains at the same level and the rating agency may have not seen any reason to revise it up. Jafferjee who is also the Managing Director of JB Securities (Private) Limited – one of the leading stock brokerage in Sri Lanka – said under these levels of prices, people could not afford housing.
He therefore said the land prices have to fall or else there would be a significant slowdown in property related transaction for a very long time. "I am willing to bet the land prices will come down or it will not transact," he confided. He therefore said the current scenario offers an ideal selling opportunity with a windfall. "So, if you have an opportunity to sell land I would recommend selling it as soon as possible," he said. Sri Lanka's banks however bet on property and housing market to grow their slowing lending books this year amid rising interest rates and limited banking sector liquidity. "Last year probably was a vehicle year.
Everybody went into leases to purchase vehicles and today we have too many vehicles on our roads. This year, you will see HNB focusing a lot on driving housing whilst there are challenges we see opportunities in the apartment market. We expect to see more transfers being done in terms of land deals," said the CEO of HNB Jonathan Alles addressing the bank's investor forum recently.