---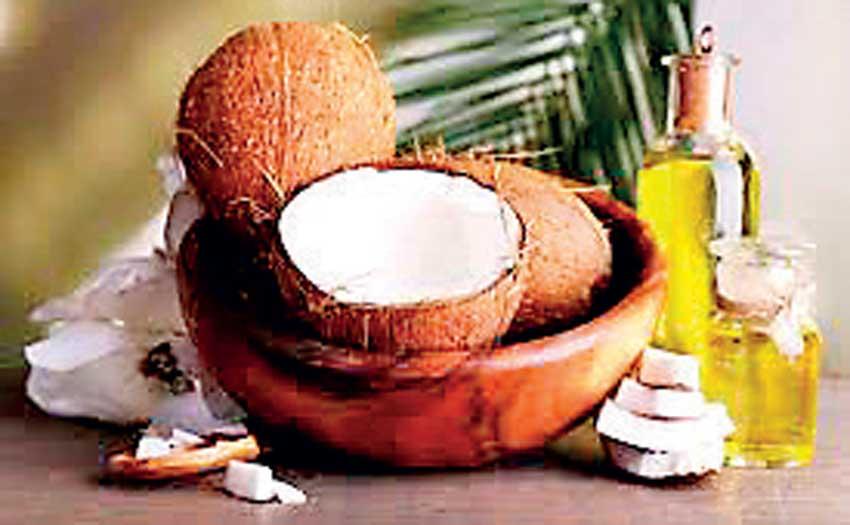 Export income from coconut-based products up 9% to US$ 665mn in 2020
CB identifies coconut exports among the five major contributory export commodities
Coconut exports, mainly led by fiber and kernel-based products are on a tear as markets around the world are demanding Sri Lanka-grown coconut-based products due to their higher quality while local manufacturers have stepped up their efforts to meet the growing demand.

According to December figures, the export of coconut kernel-based products such as coconut oil, desiccated coconuts, coconut cream, liquid coconut milk and coconut flour increased by 41 percent, 2.2 percent, 59.7 percent, 31 percent, and 132 percent respectively, from the same month in 2019. Considering the higher demand for Sri Lankan produced coconut kernel-based products, the government early this month decided to allow the importation of coconut kernels for those who engage in value addition industries, to make up for the shortage of coconut in the local market. This shortage in the local market sent prices of coconuts to astronomical levels forcing the government to intervene with price controls based on the diameter of the nut.

Coconut production from January through November fell 9.5 percent to 2,579.9 million nuts in 2020 from 2,851.1 million nuts in 2019 period.

The government estimates the 2021 shortage at 250 million nuts.

Meanwhile, being the largest contributor to the coconut-based sector, the export of coco peat, fiber pith & moulded products, which are categorised under coconut fibre products, increased by 44.23 percent to US$ 10.99 million in December 2020 in comparison to December 2019.
Earnings from activated carbon, which is categorised under coconut shell-based products, increased by 41.56 percent in December 2020 compared to December 2019. According to data through December, earnings from coconut-based products—kernel, fiber and shell—accounted for US$ 57 million in November and US$ 55 million in December, up 23 percent each in two months from the same month in 2019.

From January through December, the total income from coconut-based exports was recorded at US$ 665 million, 9.0 percent higher than in 2019. The Central Bank identified coconut exports among the five major contributory export commodities from January through November after plastics and related articles, minor agricultural products, food, beverages and tobacco.