---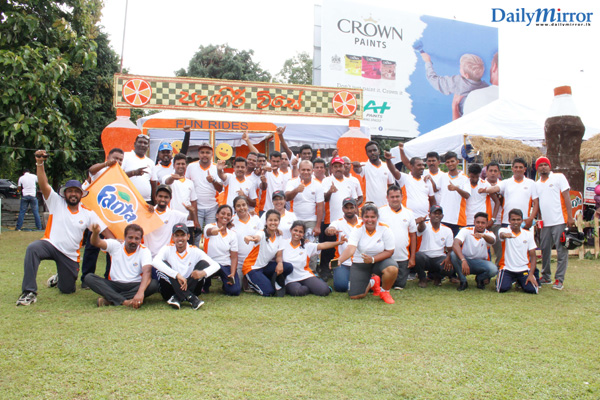 Team Fanta outside their winning innovative and fun "Fantastic Truck" house design
The employees of Coca-Cola Beverages Sri Lanka Ltd. recently celebrated their Annual Sports Day at the CH & FC grounds. The day of athleticism and sportsmanship was championed by the houses of Coke, Sprite, Fanta, Portello and Lion Soda. The staff members showcased their talent in the field and track events with 800M, 400M, 200M, 100M and 4X100M, and walking events for both genders.
Following this was the 6-a-side Cricket tournament and the Tug of War, Fancy Dress and House Decoration competitions. The Sports Meet commenced initially with the Inter-House Badminton Championship which was conducted as league matches. The Portello Team won the overall Cricket Championship and the Inter-House Badminton Championship but it was Team Lion Soda which triumphed in the end, pulling through as the overall champion and best all round house of the Annual Sports Day 2017. It was truly a glorious day to remember with many exciting moments and joyous celebrations, to end the many days of practices and preparation.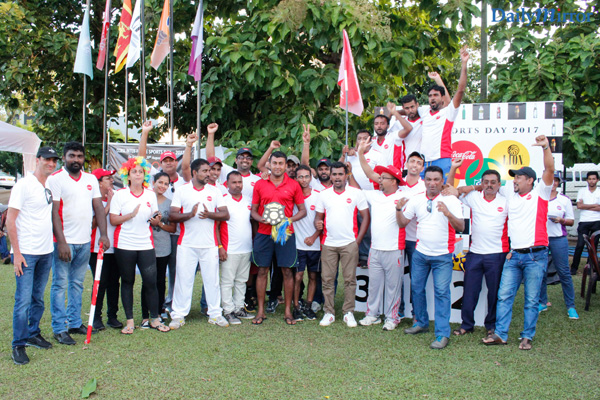 Team Coke celebrating third place at the Annual Sports Day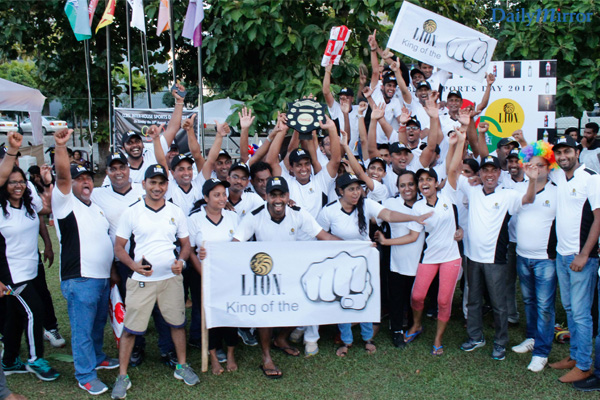 The winning champions of the Annual Sports Day, Lion Soda "King of the Fist"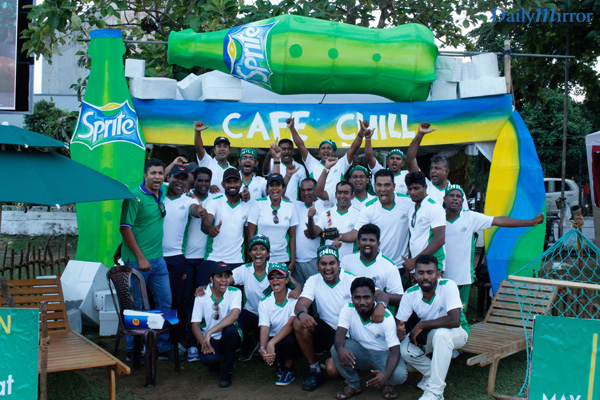 Team Sprite outside "Café Chill", second place - House Decoration competition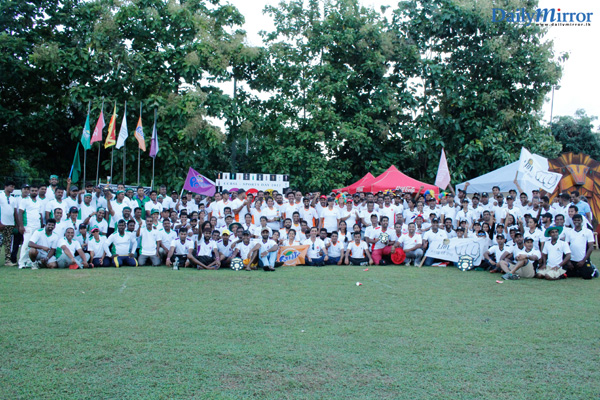 The Coca-Cola Beverages Sri Lanka Family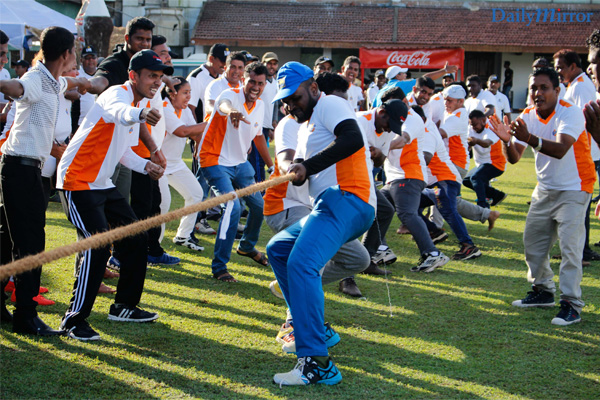 Spirits run high during the energetic Tug of War competition won by the Lion Soda Team