---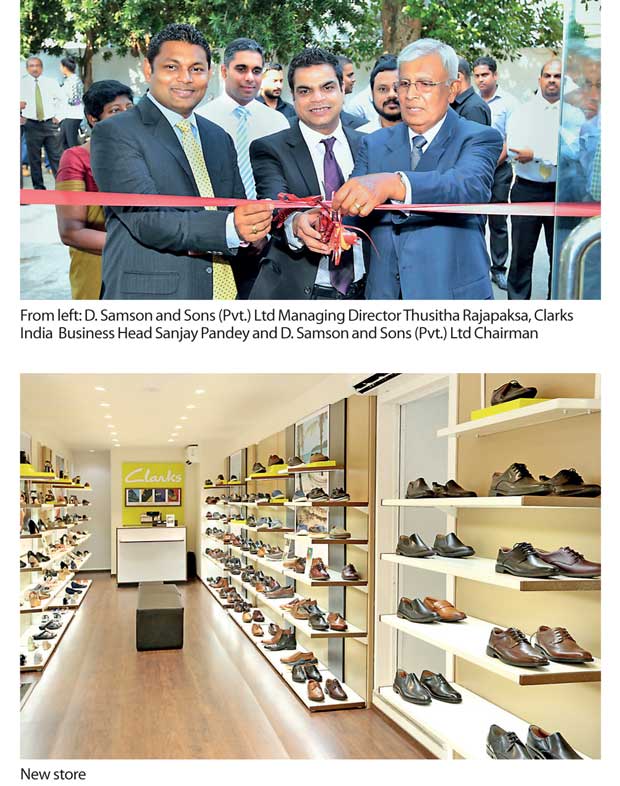 Expert shoemakers, Clarks, launched its third store in Colombo through its sole distributor in Sri Lanka, D. Samson & Sons (Pvt.) Ltd.
The store brings to the city Clarks' beautifully crafted Spring/Summer 2017 collections for men and women.
Spread over 480 square feet, the store will be located in Colombo 4 and will offer a premium range of British key signature styles for the season. The brand juxtaposes vintage British styling with contemporary tailoring to fulfil everyday requirements of work, leisure and travel and bears a strong resemblance to British roots taking pride in its nearly two centuries-old heritage.
Speaking on this occasion, Clarks India Business Head Sanjay Pandey said, "We have received a very positive and encouraging response from this market and we are very happy to be expanding our footprints in Colombo. Being the experts in footwear industry coupled with beautifully crafted shoes that are on trend, we are hopeful to cater to the needs of the city. With a great partner here in Colombo, we are certain this store will be welcomed warmly."
D. Samson & Sons (Pvt.) Ltd Managing Director Thusitha Rajapaksa added, "We are very happy to announce the launch of our third store in Colombo in association with Clarks. We have had a great partnership with Clarks and we hope to continue bringing the best of footwear trends to Colombo through this partnership."
Clarks launched its first store in India in April 2011 through a joint venture with the Future group and today owns 60 standalone stores in India, Sri Lanka and Bangladesh. The joint ventures have been very successful and now they are all set to expand into more Asian countries through the same partnerships.
Apart from the standalone stores, the brand is also available in shop-in-shop formats and one Origin store managed by D. Samson & Sons (Pvt.) Ltd. Clarks has presence in shops-in-shops and multi-brand retail stores in several countries around the world.