---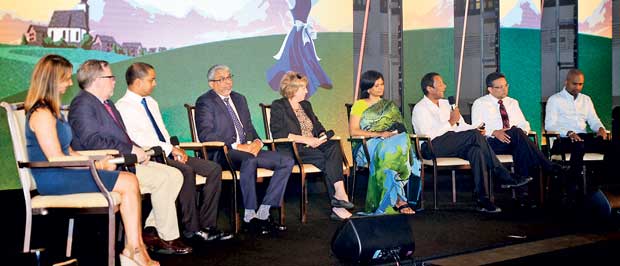 From left: David Ian Productions Ltd General Manager Lisa Fleming, Broadway Asia International President/Executive Producer Marc Routh, Dimo Sales General Manager Rajeev Pandithage, SriLankan Airlines CEO Capt. Suren Ratwatte, British Council Country Director Gill Caldicott, Nations Trust Bank Chief Marketing Officer Shaan Wickremesinghe, John Keells Group Property Sector President Suresh Rajendra, Sri Lanka Promotion Bureau Managing Director Sutheash Balasubramaniam and John Keells Group Vice President Brand Marketing Head Dileep Mudadeniya
By Harshana Sellahewa
Cinnamon Life, an integrated development by premier local conglomerate, the John Keells group, recently marked its partnership with David Ian Productions Ltd, Company Onstage Ltd and Broadway Asia Company LLC.

These collaborations have paved the way for Cinnamon Life to present for the first time in South Asia, Andrew Lloyd Webber and David Ian's Really Useful Group production of 'The Sound of Music', the first of a series of events set to take place in Colombo, making it a hub for entertainment in the region.
David Ian Productions is a leading entertainment company and specialises in presenting large-scale theatrical productions in the UK, US and internationally. Broadway Asia Company LLC, founded by Broadway producers Simone Genatt and Marc Routh, is one of the largest production, management, distribution, licensing and touring companies in the Asia-Pacific region.

Speaking on the partnership, John Keells Group Deputy Chairman Krishan Balendra stated that this initiative would be a first move in assisting to achieve Sri Lanka's target of five million tourists by 2025, making tourism the number-one foreign exchange earner for country.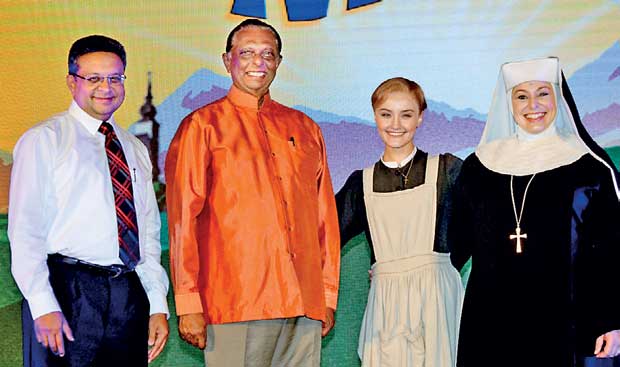 From left: Sri Lanka Promotion Bureau Managing Director Sutheash Balasubramaniam, Tourism Minister John Amaratunga, Carmen Pretorius and Janelle Visagie
Pix by Waruna Wanniarachchi

"Colombo's changing landscape will see the emergence of a consumer profile-seeking interesting things to do in the city. Entertainment will undoubtedly be a driving factor apart from dining and shopping. This initiative is the first step in an ongoing endeavour to make Colombo a city that offers high-quality entertainment on a regular basis and create a platform to attract an international audience," Balendra added.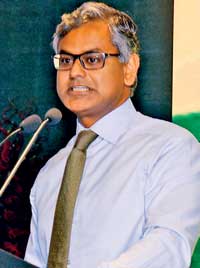 'The Sound of Music' will feature Carmen Pretorius, the South African actress tasked with playing the lead role of Maria in the touring production. Pretorius toured as Liesl in the show's South Africa, New Zealand, Singapore and China stagings, before assuming the role of Maria.

Twelve children from Sri Lanka would have the opportunity to appear in a large commercial musical and perform alongside a fully professional theatre company, adding flavour to the play's award-winning international cast that has brought 'The Sound of Music' critical acclaim.

This string of events is backed by the Sri Lanka Tourism Promotion Bureau and also speaking on the collaborations, Tourism Minister John Amaratunga said that this kind of event would encourage the younger generation to participate and perform and that this is the perfect opportunity for Sri Lanka since this is a time where tourism is booming, for the country to attract tourism towards the theatrical performance segment.

Cinnamon Life, the city within a city, will consist of an 800-roomed luxury Cinnamon hotel, an array of entertainment facilities, premium residential apartments, retail and entertainment mall, office spaces and many other attractions to set stage as the entertainment hotspot in the Indian subcontinent. The development's iconic design by Cecil Balmond will span across 4.5 million square-feet and is envisioned to be the epicentre of modern South Asia.