---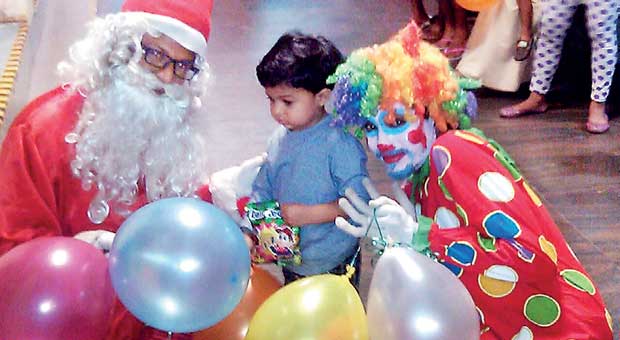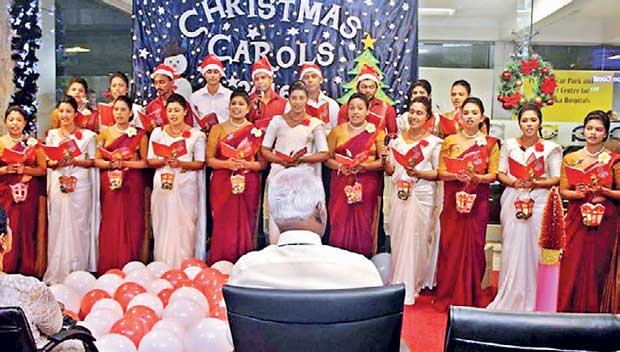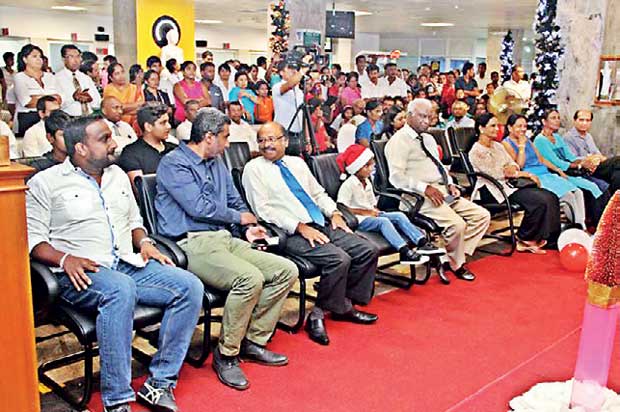 Nawaloka Hospitals held a lineup of festive activities to celebrate the spirit of Christmas on 21st December.
Christmas has become a part of culture and tradition, not only among the Christians, but among all Sri Lankans. It is a season of cheer and happiness. Yet not everyone could celebrate the season in their homes, with family and friends.
That is why Nawaloka Hospitals arranged many programmes for the Christmas season, to bring cheer and happiness for the indoor patients and their near and dear ones, especially the children.
Hospital staff sang Christmas carols in the hospital lobby area on the 23rd and all indoor patients received Christmas gifts.
Santa Claus and a clown visited the pediatric section during the entire Christmas week, to cheer up the children, distributing Christmas gifts and balloons among them. The kids were treated to a programme of Christmas carols on the 27th.
The entire hospital was made bright and cheery with illuminations and decorations, wishing a very happy Christmas to all, and welcoming the New Year.