---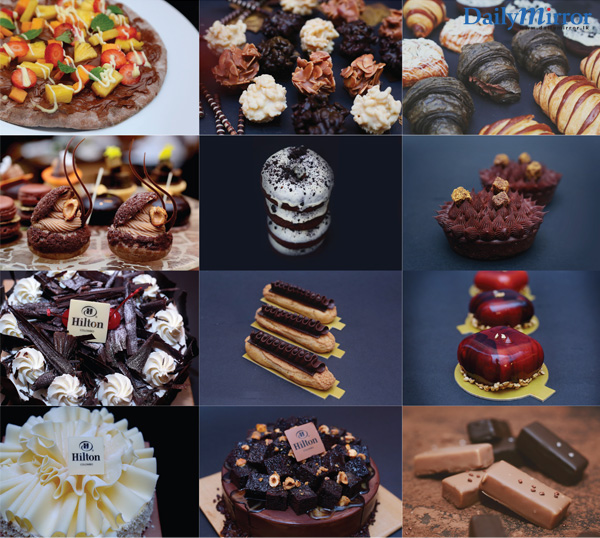 It's hard not to fall in love with chocolates. With its luxurious form, luscious flavor, and the way it all melts in the mouth, what's not to like? From kids to connoisseurs, experiences with chocolate all end up the same way, with palates rolling in richness and a smile stretched from ear-to-ear! Delight your senses in this gastronomic celebration of all things chocolate at the Hilton Colombo from the 15th to the 20th of January. Diverse chocolate treats await you at Café Kai, L.A.B., Il Ponte and Graze Kitchen.
Café Kai will be stocking up their shelves with decadent cakes, handmade chocolates, French pastries, macaroons, and chocolate drinks. What's more, you can dip into the chocolate fountain between 2pm & 3pm! You can also share the love with an afternoon tea of chocolatey goodness made for two at L.A.B. from 3pm to 6pm. A special hot chocolate menu will be available from 11am to 9pm too. At Il Ponte, savour a unique chocolate inspired menu which includes a yummy chocolate pizza with fresh fruit available at lunch and dinner time and on Saturday 20th January, the Endless High Tea buffet goes all chocolate leaving you overwhelmed! Two sittings; 12.30pm and 3pm.
For further details and reservations please contact the hotel on 2492492 or log into www.hiltoncolombo1.com.