---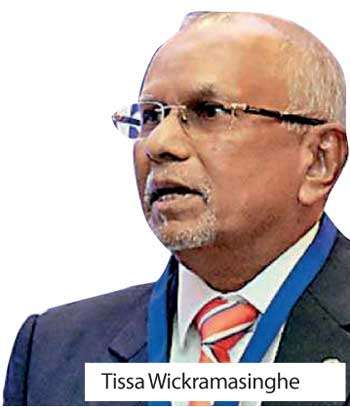 By Kelum Bandara
Hambantota International Port Group (Private) Limited, the joint venture formed between China Merchants and Sri Lanka Ports Authority for the development of the Hambantota port, now eyes the bunkering business for global shipping lines, an official said .

The company's Chief Operating Officer Tissa Wickramasinghe told a symposium held at the Chinese embassy this Wednesday that Hambantota has huge scope given its strategic location astride the world's largest water body and the most resourceful ocean.

"If you look at oil bunkering facilities, the number one is Singapore and the number two is Fujairah. Between them, there is no other place to provide bunkering facilities for global shipping lines," he said.

"We first came into invest in the Colombo International Container terminal. Our performance has been way above global standards. We have set benchmarks in the region. We took over Hambantota only on December 8, 2017."
Referring to the roll –on and roll-off business (ro-ro business) performed since then, Wickramasighe said the company could do within four months what the previous management did within one year.

"That is by handling 132 ships against 202 ships handled by the previous management during the whole of last year. This shows the competent and aggressive marketing we have done towards achieving the ambition of the project," he said.