---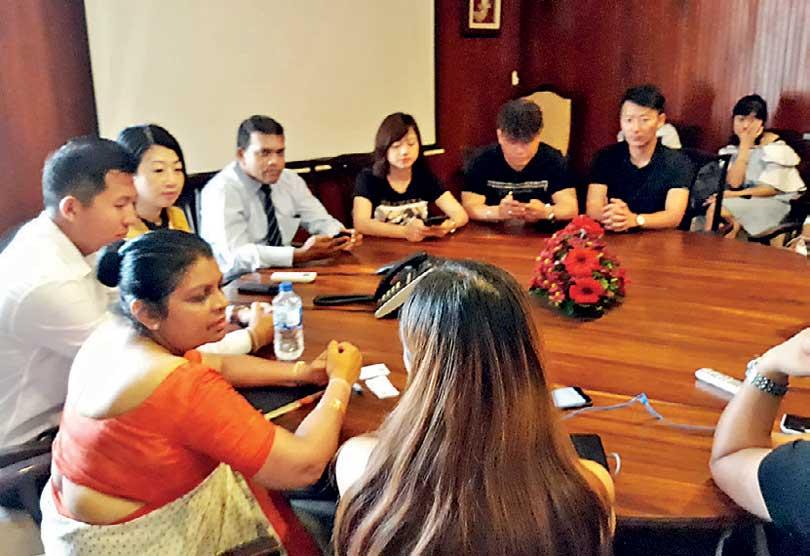 The delegation in conversation with Madubhani Perera and Dushan Wickramasuriya
A group of 30 travel Agents from China paid a courtesy visit to Sri Lanka Tourism Promotion Bureau (SLTPB) recently, to enhance tourist arrivals from China, and also to give their support to promote the destination as a number one travel destination in the world, offering everything that an interested traveller may require.

They held a cordial discussion with senior SLTPB officials and expressed positive feedback on Sri Lanka, impressed by its culture, beauty and its world renowned hospitality. The tour was organized by Universal Inlanka Travel Service (Pvt ) Ltd.

The meeting was held under the guidance of Madubhani Perera, Director Marketing, SLTPB and Dushan Wickramasuriya, Director PR, SLTPB. Several topics were discussed as to increase charter flights between Sri Lanka and China, and more promotional activities.