---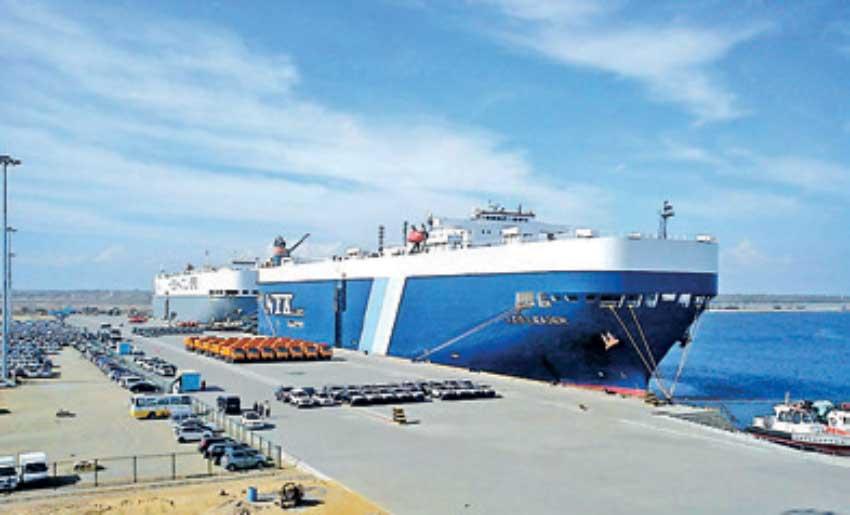 China-backed multilateral lender Asian Infrastructure Investment Bank (AIIB) yesterday dismissed criticisms that the East Asian powerhouse is using loans to make countries fall into a "debt trap", amid lingering concerns and distrust over Beijing's diplomatic policy to let poorer and developing countries borrow from Chinese banks.

During the virtual forum for Philippines-China Relations of the Association for Philippines-China Understanding (APCU), AIIB President Jin Liqun was asked to comment about the alleged "debt-trap diplomacy" of Beijing.
In 2018, the US Overseas Private Investment Corporation (OPIC) accused China of saddling poor nations with unsustainable debt through large-scale infrastructure projects that are not economically viable.

As a result, for instance, Sri Lanka was forced to surrender control of its main southern port in the town of Hambantota to a Chinese firm as part of a plan to convert US $ 6 billion of loans that the country owes China into equity.

Just last week, Sri Lanka once again sought to borrow from China, seeking US $ 2.2 billion in loans that sparked concerns from India and the West that Sri Lanka was falling into a Chinese debt trap.

In response, Jin said that incurring external debt "is not necessarily the source of debt problem". "It's not the borrowing that created the debt problem, it's the use of the proceeds of the debt. It's the use of the borrowed money that matters. That makes or breaks," the AIIB chief said.

The AIIB, which began operations in 2016 and headquartered in Beijing, is a multilateral development bank focused on developing Asia with investments in infrastructure and other productive sectors.

"We attach great importance to the use of the resources from the debt... to the productive sectors, making sure that all these money would be used effectively and [projects] are implemented on schedule so that you can start to reap revenues without delay," Jin said.

"We are helping countries to understand how they can utilise these resources judiciously, wisely and ensure they can move out of 'debt trap' step by step," he added.

Economic managers earlier addressed concerns that the Philippines will fall into a debt trap with China, emphasising that the country has strong macroeconomic fundamentals to avoid default.

The country's exposure to Chinese loans are also minimal, accounting for only 0.65 percent of the country's total debt, according to Chinese Ambassador to the Philippines Huang Xilian.
So far, the Philippines has signed only two project loan deals with China: the US $ 62.1-million Chico River Pump Irrigation project and US $ 211.2-million New Centennial Water Source-Kaliwa Dam.

The country also signed a US $ 750-million loan agreement with the AIIB to support government efforts to arrest the COVID-19 spread and augment the funds needed to address the health crisis in June 2020.

In 2017, the AIIB approved a US $ 207.6-million loan for the US $ 500-million Metro Manila Flood Control Management Project, which it co-financed with the World Bank. For her part, former President Gloria Macapagal-Arroyo said that "the relationship between the Philippines and China is a priority for our country."

This, after the government began the roll-out of its national inoculation campaign with its first batch of COVID-19 vaccine doses from a shipment donated by China.

"State Councilor Wang was in Manila at that time and delivered the message to President Duterte from President Xi Jinping that China had decided to donate a batch of vaccines to the Philippines and here we are today, with the commitment fulfilled," Arroyo said.

Chinese envoy Huang, meanwhile, called for enhanced international cooperation to fight against pandemic and promote fair and equitable distribution of COVID-19 vaccines around the globe. "We also stay committed to upholding the stable and unhindered global industrial and supply chains, and continuously building an open world and regional economy," the envoy said. (Courtesy GMA News)