---
Ministry of Industries & commerce has appointed Channa Wijesekara as the Chairman of the Advisory Council on Wood & Wood based Industries recently. He is currently the President of Wood & Wood Based Industrialists Association in Sri Lanka.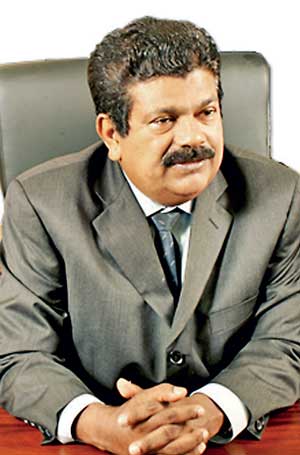 Wijesekara will head the advisory Council with the aim to improve and upgrade the wood & wood based products industry which contains a very high potential market in Sri Lanka. The main objective of setting out the Council is to prepare short, medium, long term plans and prepare strategies for implementation of such plans.

In addition, the Council will identify human, physical and capital resources and market linkages for the promotion of the industry. The Council will also provide advice to the Honurable Minister on any other area related to the promotion and development of the sector.

Channa Wijesekara is an incorporated Civil Engineering Diplomate, passed out from University of Moratuwa.

He became a qualified ' Wood technologist ' after successfully completing a two year full time ' Technical Teachers Certificate in Wood Technology ' in Germany. He also has completed the Diploma in Education Administration from Landau University in Germany. Subsequently, he was trained at Colombo Plan Staff College and Dual Tech in Manila.

Wijesekara is the Founder Managing Director of Leema Creations ( Pvt ) Ltd, a leading interior solution provider and furniture manufacturer in Sri Lanka.