---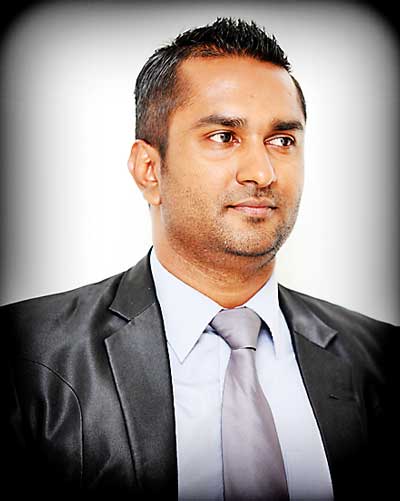 Jewellery designer Chamal Jayaratna is one of very first to start designing jewellery by using an advanced technology called computer-aided designing (CAD) in Sri Lanka and one of the best designers awarded in world-class events.

He won the Silver Award at the Switzerland Basel world design contest in 2015, ELLE Design Award in USA – third place and finalist in SHINING 3D fashion design contest China.
His best achievement of 2016 Solidsacpe Basel world design contest Switzerland Platinum Award took his designs to world-class jewellery exhibitions.

Born to a family of jewellery background with the support of his father, at the age of 18, he took the first step in his journey of jewellery designing and in 2001 started studying gemology in the University of Moratuwa, while training himself as a lapidarist under the support of his uncle, who is Wijeweera, one of the finest lapidarists and gem merchants in Sri Lanka.
Together with all the experience, he improved himself by training himself in CAD under the instructor Kalel.

Later he got the opportunity to work with L'AZURDE one of the largest jewellery organisations in the Middle East and training under 3Dsystems Germany. He received training for six years initially as a CAD/CAM engineer and eventually headed the CAD/CAM department for them.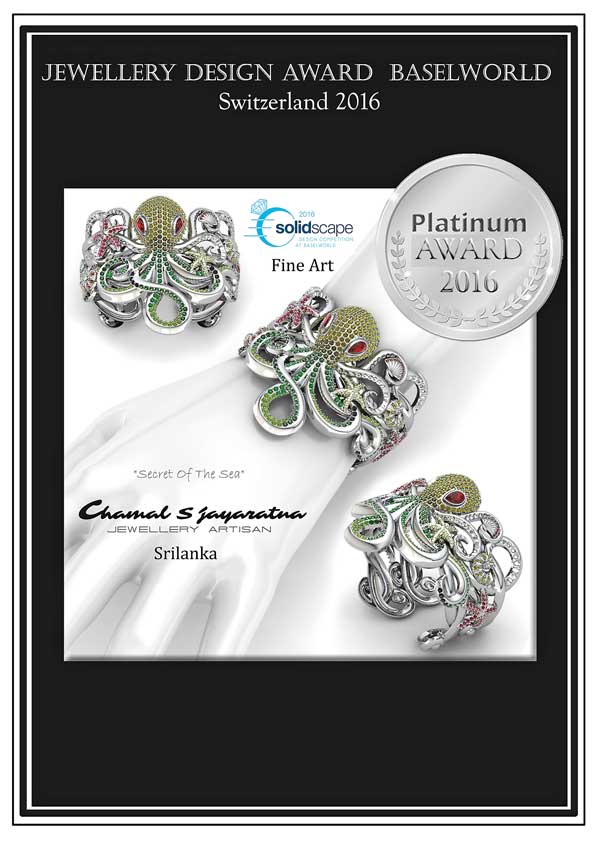 He worked with international clients like Monore Yorke Australia, Amelee Jewelers Australia, Epic Diamond USA, Hong Kong Global Limited, master model Turkey and CAD/CAM master model consulting projects for manufacturing process worldwide companies.

CAD CAM process: The process involves transmitting the hand-sketched design into computer aided design and estimating the dimensions, weight and technical details of the model followed with computer-aided manufacture in creating a 3D output being a resin mould of the model. The mould then is used for rubber or direct casting with the anointed precious metal and the emerging jewellery is finish with polishing, stone setting, rhodium plating and quality control.

He started doing his own design studio in Sri Lanka with his designers around the globe providing service for professional jewellery manufacturing companies locally and internationally. But he said still most of the local manufactures don't have the idea about the advance technology so they are afraid to use it because of the higher cost. However, he explained it's a huge benefit and the quality, and is also time-saving.

He is looking forward to extend the business as a 3D Lab and 3D Cad Cam training institute and share his knowledge with the jewellery and manufacturing students and the biggest online jewellery store in Sri Lanka called Lovlley.