---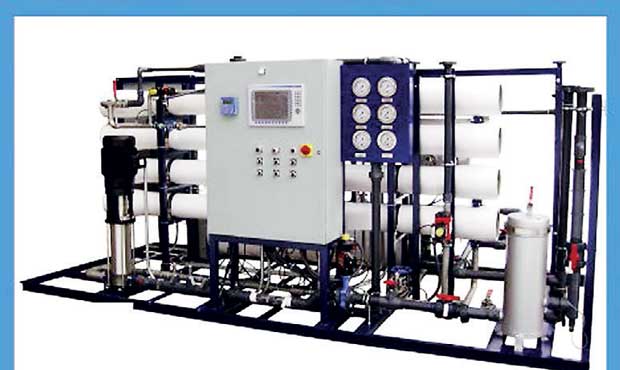 Harnessing the comprehensive capabilities of Ceyoka Engineering (Pvt) Ltd, a leading conglomerate in the country, its water management division provides cutting-edge water and wastewater solutions.
Recognized as a key service provider in water and wastewater resources optimization, the division spearheads solutions that contribute to the sustainable development of communities and industries.
The water management division supplies the industry's most comprehensive range of products and services including waste water treatment plants, sewer treatment plants, and imports its own Reverse Osmosis plants from China and the USA.
The division which began operations over a year ago has steadily risen amongst industry peers and is recognized as a highly respected player in the water management sector, successfully delivering complex projects island wide.
The division's expertise is showcased in the numerous projects undertaken such as the sewer treatment plant in the new building at Nawaloka Hospital Colombo.
The treatment plants at Millennium Housing Developers PLC's new vertical dwellings known as 'The Heights' located around Colombo suburbs are being constructed by Ceyoka Engineering (Pvt) Ltd's Water Management division.
Partnering the country's National Water Board, the division installed a water treatment plant in Pallehorombuwa, Kurunegala, meeting the needs of the community which included over 500 families.
In addition the Water Management division has completed noteworthy projects in Pitipana and Meegoda, while ongoing projects are being carried out in Watareka, Padduka, Galagedara, Horana, Kumbuka, Panadura, and Bandaragama.
The division which is an ideal partner for water management projects, prides itself on efficiency and customer centricity. Providing a host of solutions to customers, the division also offers ongoing maintenance services for existing water treatment systems and facilities to ensure smooth, stable operations. The division proactivelyengages in maintaining and enhancing the performance of plants, troubleshooting and rapid response to any emergencies, in effect, taking responsibility for water management, away from the customers' hands thereby freeing up much needed time for the customer to focus on his core business.
"We have become a trusted partner in the water management sector.Our division stands out because of its service model based on a combination of water sector specialization, extensive technological knowledge and strong customer focused relationships," said Roshan Gooneratne, General Manager, Water Management Division, Ceyoka Engineering (Pvt) Ltd.