---
Listed commodity brokerage Ceylon Tea Brokers PLC recently announced the changes to its management and the director board.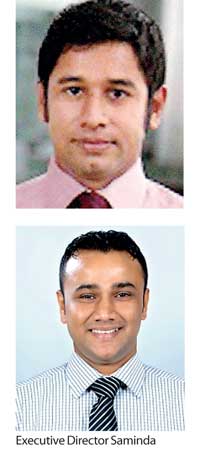 Waruna de Silva, who has been an Executive Director of the company since 2008, was designated as the Chief Operating Officer of the company.
Saminda Deshapriya, the current General Manager, who has been with the company for over 10 years, was appointed as an Executive Director.
The appointments were effective from April 1, 2016.
Consequent to these appointments, the board of directors of the company are: Chairman Chrisantha Perera, Managing Director Ajith Fernando, Director/CEO Suranga Perera, Director/COO Waruna de Silva, Non-Executive Director B.R.L. Fernando, Non-Executive Director Shiromal Cooray, Non-Executive Director Sharmali Perera, Non-Executive Director Dhayan H. Madawala and Executive Director Saminda Deshapriya.