---
The Hindu: It's Goa's loss and Sri Lanka's gain as far as Telugu tourist flow to the island nation is concerned. More and more Casino-bound tourists from the Telugu States of Andhra Pradesh and Telangana are flying to Sri Lanka.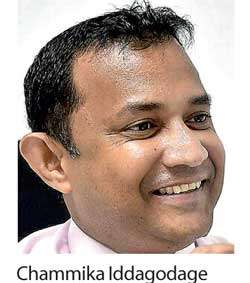 Strict rules over night parties in Goa and favourable environment in Sri Lanka are said to be the reasons behind the new trend.

The tourist flow from the Telugu States to Sri Lanka has seen over five-fold jump last year, according to SriLankan Airlines Manager Andhra Pradesh and Telangana Chammika Iddagodage.

"We had over 7,000 flyers from both the Telugu States during 2016. The tourist numbers went up to over 35,000 during 2017-18. Considering increase in traffic, we introduced new flights. Interestingly, several of these flyers used to frequent Goa for casinos and night life," Iddagodage told The Hindu.
To accommodate the new traffic, the airliner is even planning to launch new larger
flights shortly.
"We have flights with 150-180 seat capacity so far. We may go in for bigger flights with 300-seat capacity," added Iddagodage.

As a matter of fact, the government in Goa had clamped down on late night parties, liquor consumption in public, illegal gambling and drugs a year ago. Considering inconvenience to senior citizens and students, the police have been given strict instructions to implement the law. The new developments seem to be not very encouraging to the casino-bound tourists from the Telugu States.
"We go for a holiday to have a free environment. The new rules in Goa were not an issue but make us explore other destinations. We found Sri Lanka an awesome place," said Pradeep from Vijayawada.

The alliances forged by the market players such as hotels, casinos and airliners are also making travel to Sri Lanka affordable, said The Kingsbury Hotel Group Sales and Marketing Manager Lakshmi Jaliyagodage.

"We have a tie up with Ballagio Casino and SriLankan Airlines, which often come up with exciting packages with low pricing. This apart, of late, wedding tourism from India is evolving as a big industry here. The high-net-worth individuals are seen arriving here in chartered flights for family weddings," Jaliyagodage said.

The Sri Lankan tourism industry finds the Telugu States so important that they arrange special shows by Bollywood celebrities in places such as Visakhapatnam, Vijayawada, Hyderabad, etc. to incentivise the existing customers and attract new ones.