---
Says Softlogic group's immediate focus is on extending its cash runway amid prolonged uncertainty
Group-wide initiative to streamline costs underway
Says renegotiated interest rates on its loans with banks to reflect market rates
Odel Mall completion postponed to 2023
Diversified conglomerate Softlogic Holdings PLC shared that having steered through the year of pandemic with a series of adjustments to settle in the new normal, the entity's immediate attention will be directed towards extending its cash runway. "…our spirit remains unquenched and the determination to succeed against the odds grows. Our immediate focus is on extending the cash runway as cash is king amidst prolonged uncertainty and our strategy is to manage EBITDA in the short-term," Softlogic Chairman/MD Ashok Pathirage told shareholders in the company's latest annual report.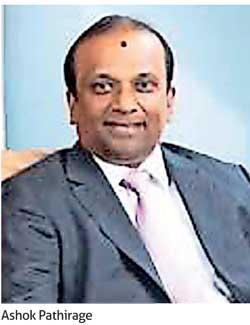 He shared that while the Softlogic group has been successful in converting inventory into cash where possible with promotions that were enthusiastically received by worry-weary customers, Softlogic has undertaken a group-wide initiative to streamline costs, which continues to be monitored and reinforced to support cashflow management. He elaborated that the group-wide effort to streamline costs and generate cashflow also enabled easing cashflow constraints.

Doing so, Pathirage said the group was able to maintain the retail footprint and the permanent cadre.

"We continue to monitor developments and performance closely as the twin health and economic crises continue to require careful recalibration of strategy and responsiveness to stakeholders," he pointed out.
The company has also renegotiated its interest rates with banks to reflect market rates, which have declined sharply, supporting its bottom line and cashflow.

"As a dynamic group, our plans for growth continue to be visionary and many of these plans are well advanced with funding in place," Pathirage said.

He shared that contracts have been signed with third parties to expand and build the retail operations, whereas work has also commenced on many projects, which needs to be completed within the set timeframe.

The largest project of Softlogic currently is the Odel Mall and the completion of the landmark building has been deferred for 2023 in view of the delays experienced, Pathirage said.

Further, he stated that the group is closely monitoring the automobiles, leisure, and property sectors due to the high levels of uncertainties and will continue to weigh options. He added that the loans with regard to the leisure sector have been renegotiated for more favourable terms in view of the global and industry-wide impact on the same.