---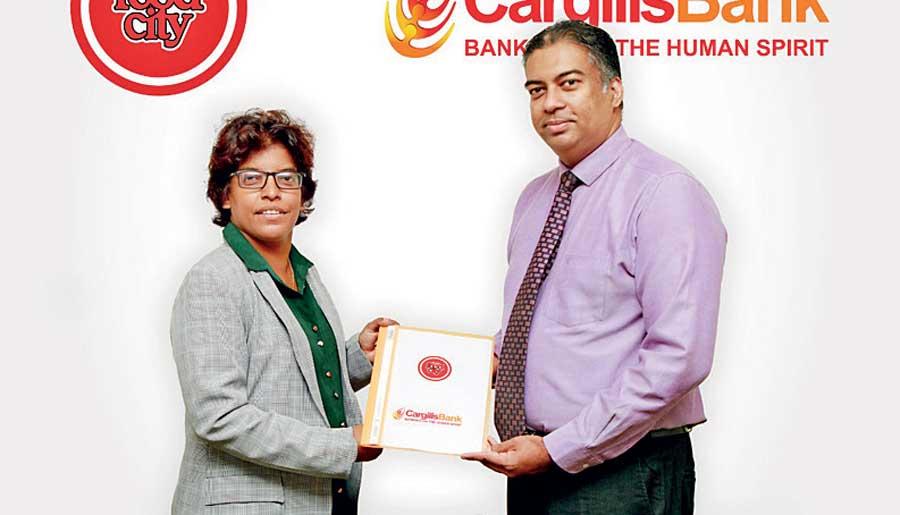 From left: Cargills Foods Company (Pvt.) Ltd Pharmaceutical Sector DGM Dilmini Madawala and Cargills Bank Ltd Retail Business Assistant General Manager Buddhika Perera
Cargills Bank has introduced attractive interest rates for senior citizens' fixed deposits mingled with dscounts on pharmaceutical purchases at Cargills Food City by partnering with Sri Lanka's leading modern retailer, Cargills Foods Company (Pvt.) Ltd.

Attractive interest rates up to 11 percent (11 percent AER) on maturity for a one-year fixed deposit product are now available. The bank further offers rates up to 10.50 percent (10.78 percent AER) for six-months and up to 9.50 percent (9.84 percent AER) for three-month deposits, enticing customers to get a high yield in the market.

In addition to the above, the customers can enjoy discounts up to 10 percent on pharmaceutical purchases at Cargills Food City every month during the tenure of their deposit. This offer is valid for new fixed deposits placed between October 1, 2019 and December 31, 2019 by senior citizens, who are 55 years and above.

Cargills Bank Retail Banking Assistant General Manager Buddhika Perera said, "We are pleased to partner with Cargills Foods Company (Pvt.) Ltd on this combined initiative. Our motive is to offer investment methods that are secure and coupled with incentives that will add meaningful value to senior citizens. Our strong capital structure has allowed us to offer attractive returns for long-term funds and our new partnership has endowed us to create an Ideal investment opportunity for senior citizens to invest their hard-earned money."

Cargills is a brand that has been faithfully serving Sri Lankans for 175 years, built on a foundation of values and ethics. True to this heritage, Cargills Bank is taking banking to the masses by being inclusive
and accessible.