---
Meanwhile, fresh concerns of money laundering resurfaced when former Prime Minister Ranil Wickramasinghe said amendments should be made to the Colombo Port City Economic Zones Special Commission Bill, to prove that the centre created by the bill is not a centre for black money.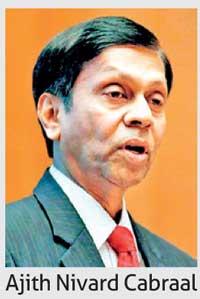 "Our country fell on that international black money non-transparency list in 2011. After we took over the government in 2015, we negotiated and removed it from that black list. We have taken steps.
It was only after discussions that we accepted all the proposals put forward in 2018 and removed us from these lists. Sri Lanka cannot go back to those lists.

Today, this bill includes gambling by offshore service companies and financial centres. Neither in Dubai, nor in Singapore, nor in Mauritius, nor in Hong Kong, nor in Tokyo have the Central Bank authorised such casinos. As we agreed not to give our full power to the Central Bank, part of it has been taken over by this commission. So, what are you going to do here? That is the question to be asked. Why is it created in gambling dens? If a centre is set up 24 hours a day, then they are trying to make money by setting up casinos as well as online casinos. We fall there," he said.

However, responding to Wickramasinghe, Money and Capital Markets and State Enterprise Reforms State Minister Ajith Nivard Cabraal said the former prime minister is continuing to make inaccurate statements.

"Former PM Ranil Wickramasinghe says 'SL was blacklisted by the FATF in 2011 and included in the grey list in 2015 and later removed from all lists in 2019.' The correct situation is that Sri Lanka was not in any FATF list for AML/CFT non-compliance by end-2014.

However, the FATF placed Sri Lanka in its 'grey list' and the EU blacklisted the country in 2017 for non-compliance. The FATF and EU finally removed Sri Lanka from the 'grey list' in 2019 and black list in May 2020, respectively," Cabraal said. "It's so unfortunate that Ranil Wickramasinghe is still continuing to make inaccurate statements," he added.