---
To be allowed to raise foreign currency via both equity listings and debt issuance
Would be limited to firms generating a significant amount of revenues in foreign currency
CSE currently engaging CB to get relevant foreign exchange restrictions relaxed
By Nishel Fernando
The Colombo Stock Exchange (CSE) from next year plans to open up its Multi-Currency Board to local companies, for both equity listings and debenture issuances, to raise funds in foreign currencies to facilitate their expansion plans outside Sri Lanka.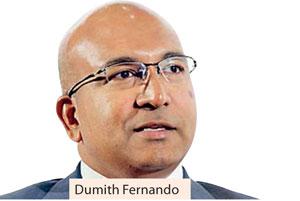 "When Sri Lankan-based companies are planning to go abroad, they need foreign capital. We are trying to give these firms an opportunity to raising equity on the CSE by allowing to list on the Multi-Currency Board," CSE Chairman Dumith Fernando revealed during an interview
with Mirror Business.

However, he noted that it would be limited to local companies that generate a significant amount of their revenue in foreign currency, considering that dividend payments have to be made in foreign currencies.

The CSE has already in the process of drafting a concept paper for this initiative.

As the next step, Fernando said the CSE has started engaging with the Central Bank (CB) to get relevant foreign exchange restrictions relaxed to enable this initiative.

"We have been engaging with them for a few months now and we are making progress in enabling this,"
he added.
Fernando outlined that opening up of the Multi-Currency Board would be a significant boost for local companies with foreign ambitions.

"If they didn't have the option of raising funds in the Sri Lankan equity market, they might think of either listing in overseas or issuing private equity overseas or even selling entities to foreigners," he pointed out. In 2019, the CSE's Multi-Currency Board was launched targeting foreign companies to access a diversified pool of investors through allowing foreign companies to list their shares on the CSE in foreign currencies approved by the Central Bank. The CSE was eyeing several Maldivian firms to be listed on the board. However, it is yet to see any successful listing by a foreign entity. Fernando noted that once Sri Lanka's Security and Exchange Commission (SEC) and the Maldives' capital market enter into an MoU, these interested firms are prepared to come onboard to list on the multi-currency board. The board is restricted to non-resident investors, who are eligible to operate accounts opened through offshore banking units of any licensed commercial bank in Sri Lanka and operating on the CSE through a custodian bank.