---
The Institute of Certified Management Accountants of Sri Lanka (CMA) will conduct a webinar on 'The Sri Lankan Economy: Challenges and Prospects' today, from 11:00 a.m. to 12:00 noon, via Zoom online platform.

CMA Sri Lanka is the national professional management accounting body in Sri Lanka, set up by an Act of Parliament and member of the International Federation of Accountants (IFAC), the global body for the accounting profession, South Asian Federation of Accountants (SAFA), the regional body for the South Asian region and Confederation of Asian and Pacific Accountants (CAPA), the accounting body for the Asian and Pacific regions.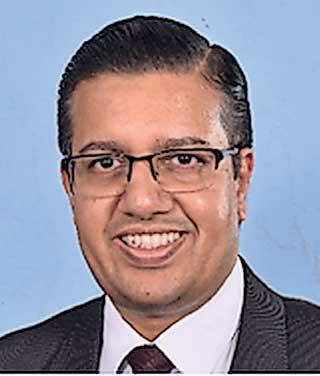 Dr. Chandranath Amarasekara

The resource person at the webinar will be Dr. Chandranath Amarasekara, who is a macroeconomist by profession and heads the economic research wing of the Central Bank of Sri Lanka, as its Director of Economic Research.

He also serves as a member of the Monetary Policy Committee and Market Operations Committee of the Central Bank, among others.

Prior to joining the Central Bank in January 2003, he worked as Research Officer at the International Monetary Fund Sri Lanka Office from 2001 to 2002.

Dr. Amarasekara graduated from the University Peradeniya, in 2001, with a First Class Honours Degree in Economics. He also holds an MSc in Economics with Distinction and a PhD in Economics, specialising in monetary policy and labour markets, both from the University of Manchester, UK.
Dr. Amarasekara is one of the most cited monetary policy researchers in Sri Lanka. He has also served as an examiner, visiting lecturer and a resource person at the Institute of Bankers of Sri Lanka, Centre for Banking Studies and various Sri Lankan universities. Dr. Amarasekara is also an Attorney-at-Law.

In his presentation, Dr. Amarasekara will provide a snapshot of the COVID-19 pandemic and economic performance in 2020, challenges and policy responses and prospects for the economy.

The webinar will conclude a question and answer session, where participants will also have an opportunity to discuss practical applications and obtain clarifications via chat option.
Those who wish to attend are requested to send an e-mail to registrations@cma-srilanka.org.