---
The Institute of Certified Management Accountants of Sri Lanka (CMA) will conduct a CPD workshop on 'Big Data Analytics for Accounting' on Wednesday, May 3, 2017 from 5:30 p.m.-7:30 p.m., at the CMA headquarters, 3rd Floor Auditorium, Visakha Private Road, Colombo 4.
The objective of this seminar is to deliberate on how to take advantage of technological advances in big data analytics in accounting.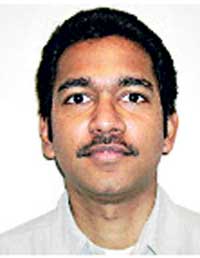 The resource person at the workshop will be Dr. Amal Shehan Perera. He is currently working as a Senior Lecturer in Computer Science and Engineering at the University of Moratuwa Computer Science and Engineering Department and has wide experience in the area of big data analytics. He has multiple research publications and is a co-owner of a US patent on data mining technology.
His areas of interest include data science, data analytics and data engineering. He won the ACM KDD Cup 2006 for data mining and knowledge discovery. He is currently involved as a technical consultant for multiple banks in Sri Lanka and LIRNEasia Big Data Initiative.
Rapid technological advances in the area of data analytics promotes changes to business models and surprises those who are unprepared. New threats and opportunities arise. The world is rapidly moving towards data-driven decision-making. Accounting practioners also need to be able to adapt and take advantage of technological advances in the area of big data analytics. This workshop will be an introductory session on big data analytics to equip the accounting professionals to take advantage of the developments in the area of big data analytics.
The seminar will conclude with a question and answer session where participants will also have an opportunity to discuss practical applications and obtain any clarifications.