---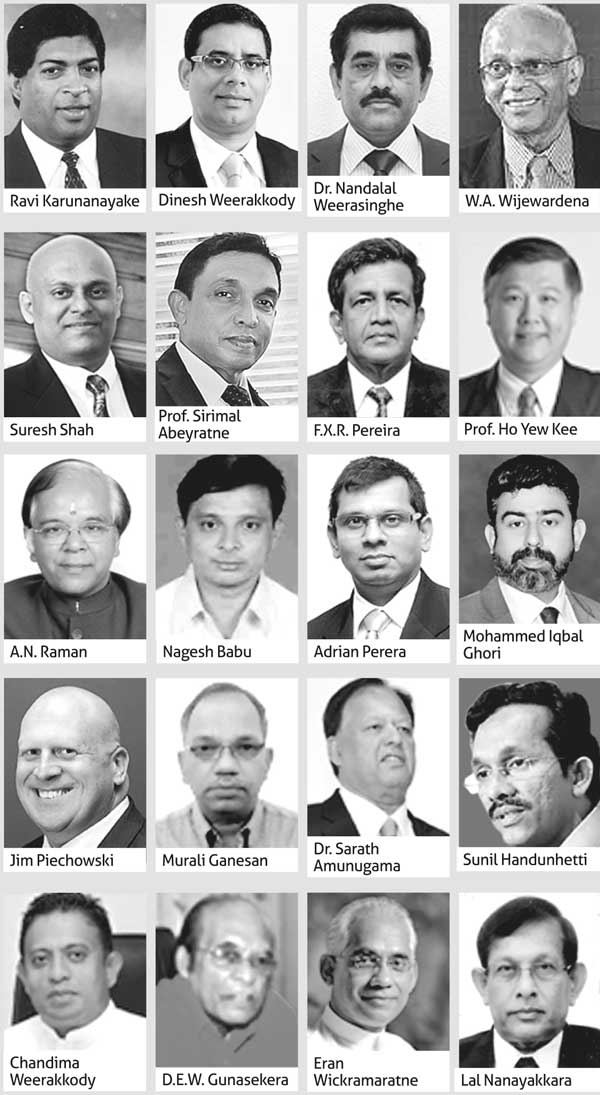 Prominent speakers will address and take part in panel discussions on day one of CMA National Management Accounting Conference 2016. The conference will highlight the importance of total cost management to improve the competitiveness, efficiency and effectiveness and reduce wastage of organisations especially in the manufacturing sector, government and state-owned institutions and to create an awareness of the importance of TCM as a key enabler of economic activity.

The keynote address on the first session of total cost management and economic development will be delivered by Finance Minister Ravi Karunanayake followed by a panel discussion comprising leading economists, present and past central bankers and business community. They include Central Bank Deputy Governor Dr. Nandalal Weerasinghe, former Deputy Governor Central Bank W.A. Wijewardena, former Ceylon Chamber of Commerce Chairman and Lion Brewery PLC Managing Director Suresh Shah and University of Colombo Professor of Economics Prof. Sirimal Abeyratne. The chairman and moderator of the session will be National Policies and Economic Affairs Ministry Advisor and Human Resource Development Council of Sri Lanka Chairman
Dinesh Weerakkody.
The second session will be on cost competitiveness and TCM as a key enabler. Here the speakers will address the topics cost management – using models for costing purposes by Prof. Ho Yew Kee from the National University of Singapore, total cost management by A.N. Raman CII - TCM working group and advisory council member of CMA Sri Lanka and a Past President of SAFA, total cost maturity model by Nagesh Babu Senior Counsellor CII-TCM Division. CII-TCM has signed a Memorandum of Understanding (MoU) with CMA to implement TCM in Sri Lanka and a pilot study will be undertaken with shortlisted industries. The chairman of this session will be Effex (Pvt) Ltd Consultant F.X.R. Pereira.

Session three will be on experiences of total cost management. The topic total cost management in the pricing of electricity will be addressed by Institute of Cost and Management Accountants of Pakistan President Mohammed Iqbal Ghori. The second topic will be on cost management – bridging the human and technical aspects to meet strategic objectives. This address will be delivered by Institute of Management USA Director International Operations Jim Piechowski. The third speaker ITC Foods Bangalore CFO Murali Ganesan will speak on the topic TCM application in ITC Foods for improving cost competitiveness. The chairman of this session will be CMA Council Member Adrian Perera.

The final session on day one will be a keynote address and a panel discussion on total cost management in government and state-owned enterprises to achieve financial discipline. The keynote address will be delivered by Special Assignments Minister Dr. Sarath Amunugama followed by a panel discussion comprising COPE Chairman Sunil Handunhetti, Petroleum Resource Development Minister Chandima Weerakkody, former COPE Chairman D.E.W. Gunasekera, State Enterprise Development Deputy Minister Eran Wickramaratne and together with the secretaries of some key ministries. This session will be moderated by former Peoples Bank and CMA Fellow Member Chairman Lal Nanayakkara.

Those interested to register for the conference can contact Shanthi on 071-4705536 or e-mail: registrations@cma-srilanka.orgon or before June 30. Special discounts will be applicable based on the number of registrants.