---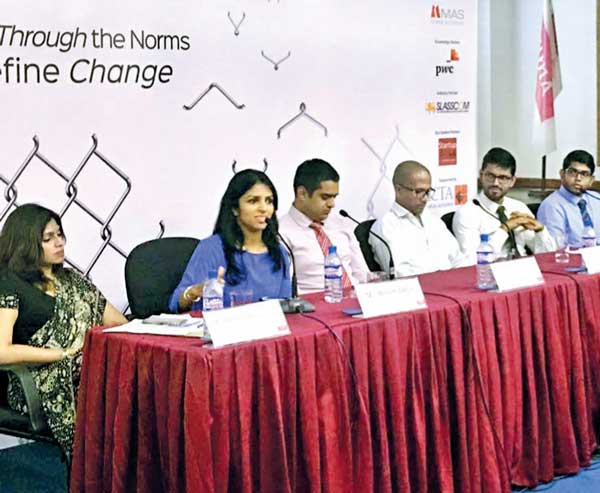 CIMA Launch Pad, an initiative of the CIMA Students' Society, has grown to be a pivotal platform for aspiring entrepreneurs who are in search of 'what it takes' to make their business start-up become the next successful entrant to hit the market.

Having completed the initial stages of the three-minute pitches, the mentorship programme and the simulation programme - including a mock investor review, the grand finale of CIMA Launch Pad 2016 is scheduled to be held on November 26, at Trace Expert City.
It is a platform which allows aspiring entrepreneurs to reach out to an audience of investors and industry veterans, who offer insights and the guidance in turning business ideas to a reality.
CIMA Launch Pad has been endorsed by top industry professionals and this initiative has renewed and enhanced its partnerships with them, providing the participant teams the best in terms of experience, exposure and knowledge they gain through
the platform.
This year, CIMA Launch Pad has partnered with industry heavyweights to provide increased benefits to participants. MAS is partnering with CIMA Launch Pad for the second consecutive year as the strategic partner. MAS Innovation has worked closely with the CIMA Launch Pad team in providing knowledge, resources and mentorship for the
shortlisted businesses.
Renewing its partnership as the knowledge partner for the third consecutive year, PwC Sri Lanka will be providing benefits of investor sourcing, performing business valuations and furthermore, providing the chance for the winning team to participate at Slush, a leading start-up conference held in Helsinki, Finland, which connects global start-ups with
global investors.
The SLASSCOM has been working closely with CIMA Launch Pad as the industry partner for the event and has provided a plethora of opportunity for the shortlisted teams which is adjacent to their objective for the start-up ecosystem in
Sri Lanka.
There have been many organisations that are market leaders in their respective fields that have come aboard to work with CIMA Launch Pad in order to provide business start-ups with the resources required to enter the market and succeed in a competitive market.
Hatton National Bank will be providing start-up loans to the top four teams subsequent to a risk assessment, which is the first-ever start-up loan to be given without collateral to early stage businesses. Nielsen has offered to do an in-depth customer research for the winning team. Response Marketing will be working with the winning team in terms of branding and advertising which is an important element for an early stage business that
is underestimated.
The interested investors or those who like to exhibit business start-ups may contact Sashini on 0778 681830.