---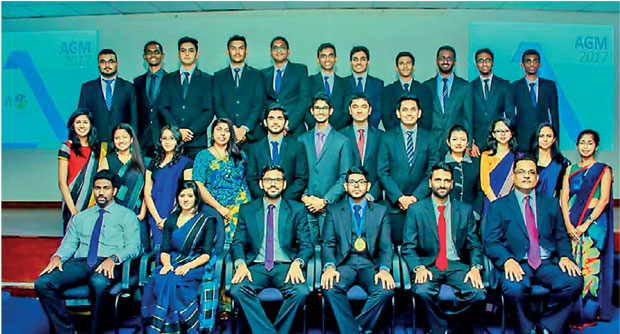 CIMA Students' Society (CIMASS) held its 23rd Annual General Meeting to appoint its office bearers for 2017:
Mohammed Shakir Shibthy was instated as the President, Sashini Weerasinghe as the
Vice President along with Amjad Rahim as Assistant Vice President. Arul Sivagananathan, member of MESANA shadow regional board of CIMA, and the
Managing Director, Hayleys Industrial Solutions (Pvt) Ltd. And Hayleys BPO, was the
Chief Guest at the meeting. In his address, Arulcommended CIMASS for the
impressive work carried out in the preceding year. He also added that he looked forwardto working with the new committee to overcome rising challenges in the competitive field of education.
CIMASS conducts a multitude of events which aims to educate and develop students'
skills, as well as giving them a chance to network. The Society is comprised of students and exam passed finalists who balance their professional careers whilst conducting events that give CIMA students and corporates the opportunity to share their
thought-process and talent in the spheres of entrepreneurship, sport, knowledge and philanthropy.