---
In assisting small and medium enterprises (SMEs) to adapt to a post-COVID-19 world, the Ceylon Chamber of Commerce (CCC) is hosting a webinar for SMEs this Thursday (April 9).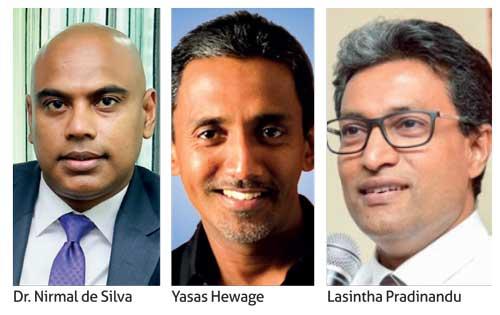 Many entrepreneurs are finding the current climate challenging, as many business activities have been forced to come to a halt or be cut down, due to the pandemic. To continue, SMEs will have to re-evaluate their business models.

A general overview of the current situation and possible future predictions will be covered during the webinar, including the following topics:
How to re-evaluate the business models of SMEs and why it is necessary
How to manage finances, including working capital, cash flows and negotiations with banks and other financial institutions
What marketing strategies should be adopted for better ROI
Supply chain-related issues and operations
HR strategies and issues
Roles and strategies relating to leadership and communication
New growth areas and opportunities as a result of COVID-19
The speakers lined up for the panel are Paramount Realty Co-founder/CEO and Regional Development Bank Board Director Dr. Nirmal de Silva, Snipexx Academy of Business Director/Co-founder Yasas Hewage and JKSE Consultants (Pvt.) Ltd Principal Consultant Lasintha Pradinandu.

The discussion will be moderated by CCC Senior Assistant Secretary General Chandra Vithanage.
To register, those interested may email yasura@chamber.lk or inshaf@chamber.lk.