---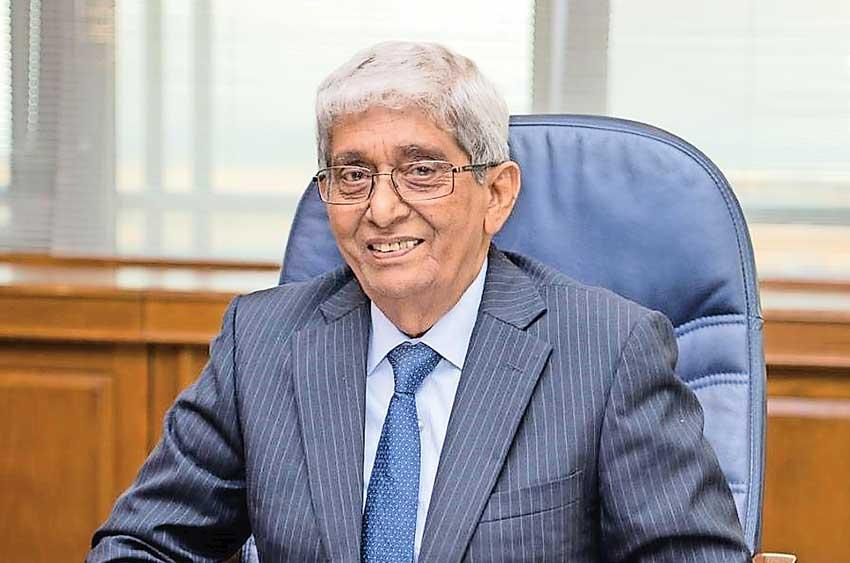 Central Bank Governor Prof.W. D. Lakshman
Expects these actions to enable the rupee to appreciate towards levels below Rs.185 per US$
US$ selling rate topped Rs.194 yesterday; indicative rate surpasses Rs.190
Reiterates that official reserves remain at sufficient levels of US$ 5.6bn
Says discussions with foreign counterparts to boost reserves reaching advanced stage of conclusion
The Central Bank yesterday said they are taking steps to stem the recent undue depreciation of the rupee against the US dollar.

The Central Bank is of the view that the recent increase in volatility of the exchange rate is unwarranted and unacceptable.

"Accordingly, among other measures, the Central Bank will take appropriate action aggressively hereafter to contain this volatility in the domestic foreign exchange market.

The Central Bank expects that these action, together with the continuation of the curtailment of non-essential imports, will enable the rupee to appreciate within the next few days towards the levels of below Rs.185 per US dollar observed in November 2020," a Central Bank statement said.

The US dollar selling rate was recorded Rs.194.66 yesterday, while the buying and indicative rates were at Rs.189.08 and Rs.190.21 respectively.

Meanwhile, the Central Bank reiterated that official reserves remain at sufficient levels. "At present, gross official reserves are at US$ 5.6 billion. Discussions with the Central Bank's domestic and foreign counterparts to boost the level of reserves are also reaching an advanced stage of conclusion.

The receipt of these expected inflows as well as the ongoing improvements in the domestic production economy leading to the expansion of foreign exchange earnings will facilitate the maintenance of exchange rate stability, while meeting Sri Lanka's debt obligations on time, in the period ahead as well," the monetary authority said.
"Furthermore, it has been observed that licensed banks continue to purchase Sri Lanka ISBs using inflows to the current account of the balance of payments, thereby adding undue pressure to the domestic foreign exchange market.

In consideration of these developments, licensed commercial banks and National Savings Bank are required to suspend the purchase of Sri Lanka ISBs with immediate effect for a period of three months," it added.

A previous Direction issued in the second week of December allowed banks to buy bonds, provided it was financed with new borrowings.

Banks buying ISBs, which are trading at steep discounts, could trigger forex shortages amid lower rates and liquidity injections to the economy by way of stimulus.