---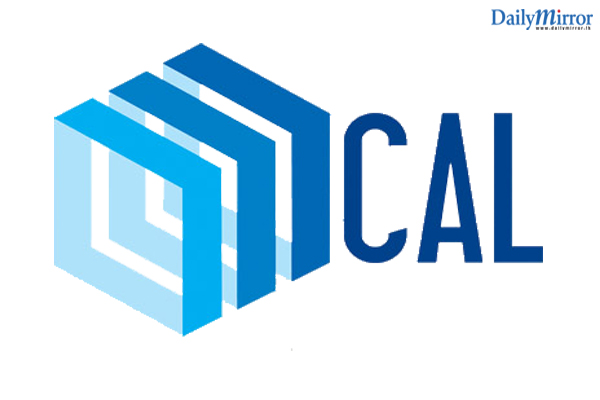 Sri Lanka's #1 investment banking firm and the preferred partner in financial markets, Capital Alliance Partners Limited (CAL), enters the year 2018 on a high note. Having sealed a number of transactions across all 3 business verticals in Debt Capital Markets, Equity Capital Markets and Mergers & Acquisitions (M&A) advisory, CAL consolidated its dominance as the leading Investment Bank in Sri Lanka. The transactions highlighted CAL's ability to liaise with investors and clients alike to successfully close cross border transactions with leading entities in Sri Lanka and across the globe.
During 2017, Jetwing Symphony Limited ("JETS"), the investment arm of the renowned leisure brand Jetwing, went public by way of an Initial Public Offering, raising LKR 753mn for 10% of its shareholding. In spite of the leisure industry having a negative outlook amongst investors, CAL's ability to forecast market conditions and understand the needs of the investors helped CAL secure two cornerstone investors, who took up 50% of the total issue value and provided confidence to other investors. The issue was oversubscribed on the opening day. It's noteworthy that CAL introduced a formal book building process into Sri Lankan markets after an absence of nearly 10 years.
Continuing its success in Debt Capital Markets, CAL was the sole financial Advisor and Manager to the LKR 3bn Debenture issue for LB Finance PLC. CAL functioned in both an advisory and administrative capacity as managers to the issue, generating a significant demand from all institutional investors and high net worth individuals. The issue received over LKR 3.3bn in subscription before close of day, despite it being the first listed issue after many months of uncertainty surrounding tax treatment of interest income.
Notably, CAL was also a placement agent to the first Basel III compliant convertible debenture issue in Sri Lanka, for Sampath Bank. The issue generated a significant amount of enthusiasm amongst investors to be oversubscribed by 1.5 times the issue value cumulatively raising LKR 9 bn. Being the first Basel III compliant issue in the country, this issue set the benchmark for any and all future debenture issues in the country. This was the largest debenture issue for the year 2017.
Further, CAL was the sole Financial Advisor and Manager to the LKR 2.75bn Debenture issue of Lanka ORIX Leasing Company. The issue was privately placed and the first debt introduction in the market after a significant time period, successfully completed through CAL's expertise.
Going from strength to strength during 2017, CAL went on to advise Lanka Century Investments (LCI) PLC, on the Management backed acquisition of Millennium IT's enterprise solutions business from the London Stock Exchange Group. LCI, with the strategic intent of diversifying into the IT solutions and services industry, provided financial backing for the acquisition to buy a 100% stake of Millennium Information Technologies (Pvt) Ltd, the enterprise solutions business of Millennium IT. CAL strategically brought together a consortium of investors (comprising of the Management of MIT ESP and LCI), structured in a way that proved beneficial to all investors. The Management consortium bought this stake of 2,755,863 shares in MIT for a consideration of LKR1.08 billion.
CAL's M&A team also functioned as buy side Advisors to Sunshine Holdings PLC to increase latter's shareholding to 60% in Estate Management Services (Pvt) Ltd, buying out Tata Global Beverages Limited at a valuation of LKR 9bn. CAL played a critical role in providing valuation recommendations, strategic fit of acquisition, deal structuring, negotiations with the sell-side and advice on financing of the transaction, making this the second cross border M&A transaction for the year.
Commenting on this trend of exponential growth, Ajith Fernando, Managing Director of CAL said: "The CAL team is proud to have secured and executed some of the leading deals including an IPO and cross border transactions in the past year. As a full service investment bank including equity brokering, asset management and financial advisory, CAL is uniquely positioned to offer Sri Lankan corporates the opportunity to leverage on our expertise and impeccable credentials to meet their financial objectives. Our extensive portfolio of services encompasses every expert requirement for a successful transaction, placing us distinctly at the forefront of the industry.