---
The Managing Director of C K Group, C J Kuruppuge and Director, K S Kuruppuge announced that they have completed the 10th year of a successful business journey on 10th January.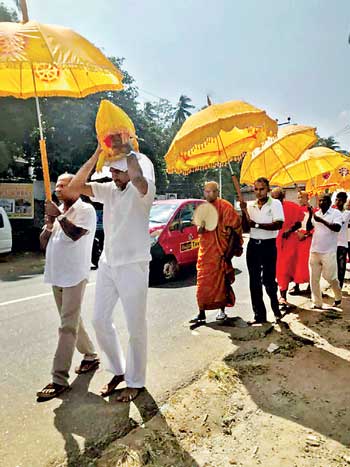 The directors of the company formed the 1st company of the Group C K Imports & Distributors in the year 2007 with an intension of entering into the automotive market and in the same year formed the 02nd company of the Group C K International in join hands with Siam Furukawa Company in Thailand as the sole agent of SB batteries initially and subsequently for FB Brand in Sri Lanka. Siam Furukawa Company in Thailand is a subsidiary company of Furukawa Company in Japan.
As a result of the distinct business philosophy and the culture established by the organization the Directors were able to step into a more lucrative apartment business in the year 2015 by forming the 3rd company of the Group C K Homes (Pvt) Ltd.
C K Homes commenced the work of City Edge Residencies as the 1st high-rise building in Waragoda, Kelaniya. The apartment complex has 61 residential units provided with all modern and unbelievable conveniences.
The 1st phase of the project launched on 12ThDecember 2015 and the construction work commenced with immediate effect after the launch. The 2nd phase of the project launched with a complete model apartment on 24th December 2016 and more negotiations are going-on.
The construction work of the project including the residential towers and the commercial area is scheduled for completion in 2017. City Edge Luxury apartments are available at affordable prices within the reach of many buyers and investors. Bank loans also could be arranged through reputed banks.
The directors and staff members of the group will be involved in celebration of 10th anniversary with a number of religious activities.