---
BPPL Holdings PLC, Sri Lanka's largest brush ware maker and an exporter, ploughed ahead during the three months to December 2020 (3Q21), after experiencing some setbacks from the new restrictions stemming from the second wave of COVID-19, in early October.

The maker of brush ware and cleaning products for overseas retailers as well as under its own brand reported revenues of Rs.896.8 million in the October-December quarter, up by a strong 33 percent from the same period a year earlier.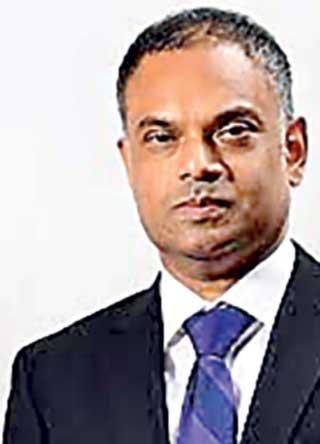 Dr. Anush Amarasinghe

"The 33 percent consolidated revenue growth for the period (30 percent in US dollar terms) was driven by a 17 percent increase in brush sales, a 39 percent increase in brush filament sales to external (non-BPPL) customers and an 89 percent increase in polyester yarn sales compared with the previous year," said BPPL Holdings Chief Executive Officer Dr. Anush Amarasinghe, in an earnings release.

"Growth in our own branded Tip Top brush sales was a more moderate 11 percent, compared to 65 percent recorded in 2Q, due to the general supermarket closures in October in Sri Lanka," Dr. Amarasinghe added.

The company's core business has been to manufacture brush ware and cleaning products such as wooden handles, brooms, brushes and mops for both professional and household applications.
Since of late, the company diversified into synthetic filament extrusion and polyester yarn production for customers in both Sri Lanka and overseas, expecting the two product lines to become major contributors to the group's performance in the medium term.

The slowdown in economic activity starting from October curtailed timber and waste PET bottle supplies, which is used as input for the process.

"Washed bottle flakes had to be imported to fulfil requirements during the period. Timber prices had to be increased slightly as well to ensure adequate supply," Dr. Amarasinghe added.
Meanwhile, the company reported earnings of 42 cents a share or Rs.129.9 million for the quarter under review, compared to 32 cents a share or Rs.99.2 million in the corresponding period in 2019.

This is despite the steep increase in distribution costs caused by higher freight rates during the period. The distribution costs rose by as much as 42 percent year-on-year to Rs.81.8 million, as the company had to come into terms with the "significant drop in the number of shipping lines that serviced Colombo, due to COVID-related worker absence at the port and lesser container availability".

Despite the slowdown in global trade, the company managed to increase sales to all its regional markets with the exception of the United Kingdom and Australia, the two countries that recorded strong sales in the previous quarter ended in September 2020.

"Brush filament sales were up due to increased sales to new customers in India. Polyester yarn sales to global fashion brands continued during the quarter through their nominated fabric mills in Sri Lanka," Dr. Amarasinghe said.

The company has been consciously making efforts to minimise its over-reliance on North American market, which had a market share of 58 percent by September-end, down significantly from 72 percent a year earlier.

Commenting on the future business potential, Dr. Amarasinghe said that the order books remain healthy for the ongoing quarter while the brush filament extrusion lines are now running at 90 percent of the capacity with the strong order pipeline from India. Further, the polyester plant is also operating at 95 percent of its capacity with full order book through March and April.