---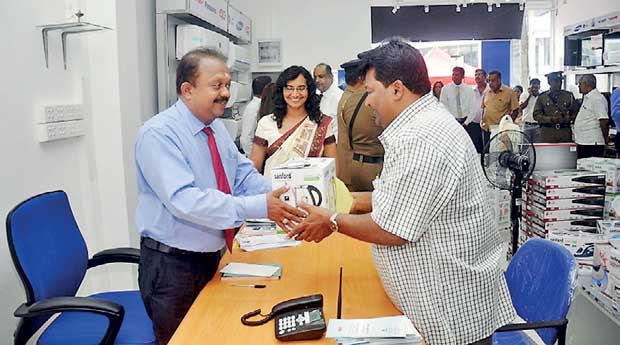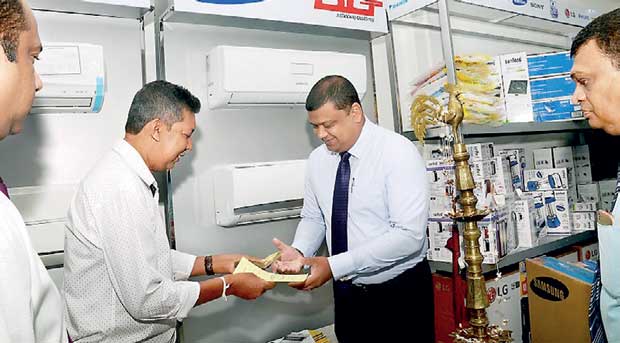 Following the recent revamp of Browns Centres in Kurunegala, Ampara, Dambulla, Dehiattakandiya, Colombo, Pettah, Galle and Vavuniya, Browns has now reached out to residents in Kandy and Galle launching brand-new centres.
The Kandy Browns Centre is conveniently located at No: 5, Kotugodella Veediya, Kandy (opposite Hotel Casamaro) and Galle Browns Centre is at No: 170, Main Street, Galle, offering customers bigger and better products and efficient after-sales service.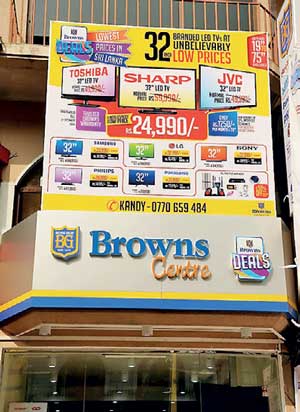 These centres are equipped with top-selling brands such as LG, Sharp, Samsung, Sony, FG Wilson, TAFE, Yanmar, Makita MT and Eukanuba, to name a few. This will also aid in enhancing the Browns brand name islandwide and in the minds of the consumers.
Brown & Company PLC recently ventured into 'Browns Deals' with the concept of offering the best brands of high-quality consumer and electronic goods at the most attractive prices in the market. Browns Deals representatives will be stationed at each of the branches to assist customers with information, installation, transport and after-sales services. The staff is trained and dedicated to the company's long-term vision of establishing a strong local presence and be an integral part of the country's business hub by providing solutions that exceed customer expectations.
Industrial power-related equipment and tools sold through Browns General Trading, radiator-related products from Browns Thermal Engineering, small to large-scale generators from Browns Power Systems division, Eukanuba pet food from Browns Pharmaceuticals, etc., will be made available at the Kandy and Galle Browns Centres. This cross-selling concept adopted by Browns, creates an opportunity to further strengthen the trust the public has placed in Browns over its 140 years of existence and broadens the awareness of the range of products and services Browns has on offer.
Brown & Company PLC is a diversified conglomerate, managing a fast-growing and valuable portfolio of brands across several key industry sectors, such as power generation, home and office solutions, agriculture and plantation support services, pharmaceuticals, investments, marine and manufacturing and healthcare.
The deep understanding of the Sri Lankan consumer needs derived from being in business for over 140 years, has made the group thrive in all its sectors of operation. The Browns group has been able to evolve and adapt to changing times and most importantly, to changing customer needs. The objective is to support the customer through its plans for growth and success.