---
The Browns Agriculture Division won a prestigious award from its principal partner Massey Ferguson, for being the oldest distributor – 65 years in Southeast Asia.
The Long-standing Relationship Award was presented to them at a gala event held in Bangkok recently.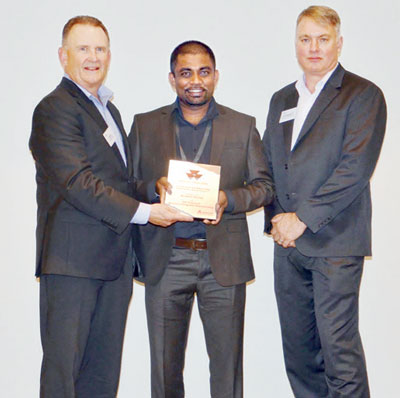 Browns Agriculture is the first entity to have introduced innovative farming methods and revolutionised the farming industry by mechanising farming labour conditions, introducing Massey Ferguson tractors way back in 1952.
Starting off with the Grey Fergie specialising in paddy operations, the tractors evolved into more innovative and efficient solutions such as the MF T20, MF135, MF35, MF 240 and MF 240 Super.
The organisation has, for the past 10 years, been the market leader in the tractor industry, holding over 58 percent market share and has been constantly ranked as the best service provider in the agri machinery industry.
TAFE tractors have been and are always built, customised and enhanced both technically and practically and constantly adding value, with the customers' needs in mind.
Massey Ferguson is part of AGCO Corporation and is one of the biggest names in farm equipment throughout the world with a 150-year history.