---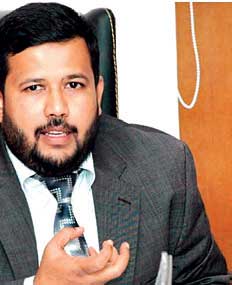 Brexit has given Sri Lanka the opportunity to negotiate a bilateral trade agreement with the UK, Industry and Commerce Minister Rishad Bathiudeen said in an official communiqué. "The new changes bring opportunities for us. For example, it gives an opening for Sri Lanka to go for a one-to-one trade agreement with the UK. I have no doubts that such a prospective agreement will enhance the global trade reform vision of the unity government," he said. He added that there should be an analysis of trade Sri Lanka conducts with the EU and UK.
"Almost one third of our total exports to the world went to the European Union in 2015 at US $ 3 billion. This US $ 3 billion includes 2015 exports to the UK as well, which is US $ 1 billion," Bathiudeen stressed the importance of the UK as a major export market.
Over 80 percent of Sri Lankan exports to the UK were in the form of apparel, while footwear and tea made up the second and third spots, Bathiudeen noted. He said that Sri Lanka should maintain close trade relations with the UK and the EU, despite the unknown Brexit has thrown those markets into. "Even if the actual post-Brexit separation will take place two years after activation of Article 50, we need to understand that Brexit is a new door that has opened but unlike many international other trade doors, we do not know where this (door) opening will lead to. On the other hand, both the UK and EU are valuable trade partners to Sri Lanka" he added.