---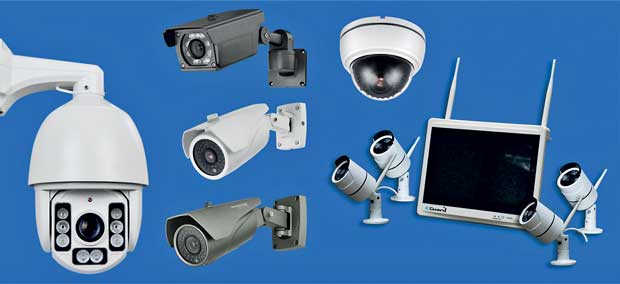 Brantel Lanka (Pvt) Ltd., one of the biggest players in the country's mobile phone market, has diversified into the supply and installation of closed circuit television (CCTV) cameras, following the appointment of the company as sole distributor in Sri Lanka for Unifore, one of China's leading IP and analogue surveillance equipment manufacturers.
The appointment will see Brantel, best known in Sri Lanka as the owner of the E-tel brand of mobile phones, offering the full range of Unifore HD DVR and IP NVR CCTV systems for industrial, corporate and home use, with a two-year warranty on the products.
The company has already supplied Unifore CCTV cameras for surveillance systems installed at several business institutions and government establishments in Sri Lanka and overseas, including at two facilities of Hela Clothing in Kelaniya and in Nairobi, Kenya.
"We are very excited at the potential for this new line of business," Upul Liyanapathiranage, Manager – Enterprise Solutions at Brantel Lanka (Pvt) Ltd. said. "With Unifore, we can match the specifications, quality and performance parameters of global CCTV brands at an extremely competitive price, following the same strategy with which we built-up market share for the E-tel brand."
He said the lenses and chipsets of Unifore CCTV cameras are fitted with components from the world's leading brands such as Sony and Panasonic, thereby guaranteeing high resolution images. The Unifore range comprises of Smart IP cameras for Home use; a series of 4K Super HD cameras; Full HD Bullet, Dome and PTZ cameras; a collection of Power over Ethernet (PoE) and WiFi Network Video Recorder (NVR) camera systems; and mini NVR systems that can cater to virtually any surveillance requirement.
Brantel will also offer a fully-wireless and portable surveillance system comprising of an NVR and four cameras that can be set up at distances of up to 100 metres from the NVR without network cables. Known as E-guard, the product is targeted at small offices, home offices, homes and small businesses. This innovative product equipped with its own wi-fi solution will be available to the local market by April 2017, the company said.
Prices for Unifore CCTV cameras start as low as Rs 4,000 per camera, and as one of the national distributors for 3M, Brantel is also in a position to provide high quality cables for installations, Liyanapathiranage added.
The Unifore brand is owned by Hong Kong Vstar International Ltd. registered in Hong Kong with factory facilities in Shenzhen, China under the name of Shenzhen Meidasi Technology Development Co., Ltd.