---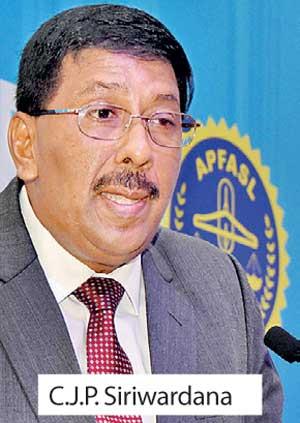 By Nishel Fernando
A policy combination enhancing competitiveness of businesses and structural changes in State expenditure supporting Sri Lanka's transformation to a knowledge-based and high-tech driven economy will be crucial for the country to escape a potential middle-income trap, a recent forum in Colombo was told.

Central Bank Deputy Governor and Deputy Secretary General of National Economic Council (NEC), C.J.P. Siriwardana pointed out that the government needs to engage in serious policy making urgently to avert a middle-income trap, as Sri Lanka's economic growth has slowed down to below 5 percent since 2015.

"The middle-income trap is a serious issue. When you are going through the middle income phase, you have to be more competitive in international markets while increasing the competitiveness in the local market. If you are not successful in competition, you will get stuck in the middle-income trap.

"In order to become a high income country with over US $10,000 per capita income, we need to carefully design our policies from this year onwards," he said.

Sri Lanka became a lower middle-income country, after reaching per capita GDP of US $ 4, 000 in 2017, moving towards upper middle-income status.

However, referring to a World Bank study published in 2016, Siriwardana said only a handful of countries who graduated to a lower middle-income country were successful in becoming high income countries.

The World Bank study in 2016 analysed 111 countries, that were moving through the middle-income path, and the development lender found a mere 13 countries able to reach the high income status.

Meanwhile, Siriwardana pointed out that only a quarter of government expenditure is currently being allocated for capital expenditure, and hence advocated that more funds are needed to be allocated for capital expenditure to improve the country's economic and social infrastructure.

"We want to see a lesser share of recurrent expenditure and a bigger share of the public investments such as in infrastructure and social development in the budget. It's also high time to think of social policy changes, to support the ageing population."

While emphasising that the government shouldn't rely on private sector alone for infrastructure development, Siriwardana said the government will have to take the lead role in infrastructure development activities with the involvement of private sector to reach the anticipated high income level status.