---
The government wants houses designed with grocery stores built into them to promote women entrepreneurship at village level.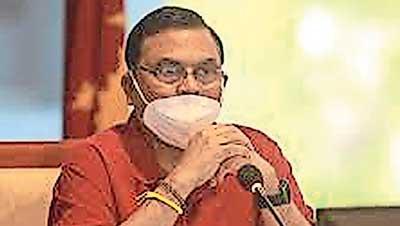 Basil Rajapaksa

To this end, the government intends to advise the National Housing Development Authority to design houses with a room to accommodate a grocery store as part of the household.

"Select a woman in every village and work towards building women entrepreneurship facilitating a grocery store inside their houses," said Basil Rajapaksa, the Chairman of the Presidential Task Force for Economic Revival and Eradicating Poverty.

"When a house is designed or built by the National Housing Development Authority, incorporate a grocery into that house so that it could remain open both day and night," he added.

Speaking at a meeting in Kandy organised by the government's rural economic development programme titled, 'Return to the Village with Work (Wada Samaga Yali Gamata)', Rajapaksa said in this way the villager who grows vegetables or the village's dairy farmer and the poultry farmer could sell their produce via these groceries.

However, while reviving the village economy remains important, the authorities should pay close attention to following environmental and local government regulations on residential and commercial constructions.

It is not uncommon to find commercial buildings, factories and various kinds of workshops in the middle of highly residential areas in Sri Lanka, which shows poor planning, loopholes in regulations and corruption.