---
While releasing its interim accounts for the quarter ended June 30, 2019 (1Q20), listed brush maker BPPL Holdings PLC yesterday said a fire that broke out at its factory premises on July 28 "should not" impact its future earnings significantly.

The company reported earnings of 32 cents a share or Rs.98.5 million for the quarter under review, up from 26 cents a share or Rs.79.8 million reported for the same quarter, last year, on a revenue of Rs.644.6 million, up 11 percent year-on-year (YoY).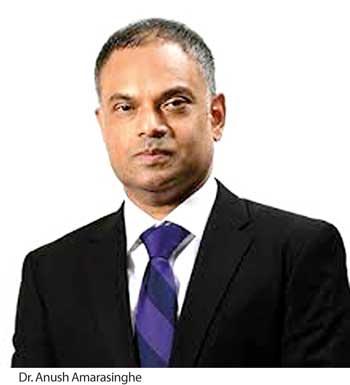 The fire that broke out on Sunday had gutted two buildings — one a warehouse with timber and the second housing mop lines.

BPPL Holdings MD/CEO Dr. Anush Amarasinghe said the company has ample timber inventories in other warehouses within the premises and most mop orders for the second quarter (2Q20) had already been delivered.

The balance will be supplied through imports and the company has already commenced discussions with an Italian mop machinery supplier to replace the machinery destroyed by the fire, Amarasinghe said.

"We expect the new machine to be in Sri Lanka in the next three to four months. We also expect the two building replacements to be in place by December, this year. The entire premises were fully insured," he said.

Meanwhile, Amarasinghe said robust earnings in 1Q20 were due to a combination of higher revenue, better gross profit margins
and cost reductions.

Contributions from the new recycled polyester yarn operations were not recognised in the quarter as trials continued for several new customers.
"We expect these trials to convert to commercial order quantities with the commencement of the Autumn/Winter 2020 buying season from around October 2019 onwards, where orders for yarn are generally placed 12 months in advance," he said.

The company reported a 14 percent growth in gross profit and gross profit margins rose 38 percent largely due to rupee depreciation effects and higher usage of recycled plastics, which is less expensive than virgin equivalents.

BPPL was also able to reduce its administrative expenses by about Rs.6 million to RS.67.5 million during the quarter under review.

The company paid higher income tax of Rs.113.9 million for the quarter, compared to Rs.79.8 million YoY.

As the single largest shareholder, Infinity Capital (Pvt.) Ltd holds a 50.31 percent stake in BPPL Holdings wile LOLC Investments Ltd and Hirdaramani Investment Holdings hold 26.25 percent and 13.44 percent, respectively, as the second and third largest shareholders.