---
Company entered Indonesian market with own JAB brand during 2016/17
Says efforts being made to reduce overdependence on US market
BPPL Holdings PLC, Sri Lanka's largest brush-ware maker and exporter, has decided to pull out from the highly competitive Indonesian market after about four years since it entered the burgeoning Southeast Asian country with its own brand as the company had sustained losses.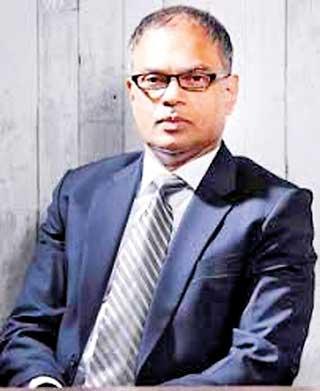 Dr. Anush Amarasinghe

The company entered the Indonesian market with the brand 'JAB' during 2016/17 financial year as part of its broader strategy to offer cleaning tools such as brooms, brushes and mops with its own brands in the Southeast Asian region with the aim of capitalising on the rising upper middle-income class and their need for high quality durable goods in the household segment.
The company sought a competitive advantage by offering cleaning tools, customised to local users in Asia, branded in their local languages and accompanied by localised packaging solutions as the region was dominated by a few multinationals, which marketed cleaning tools with minimum customisation for Asian users.

"Our JAB branded goods in Indonesia, however, did not perform as expected due to heavy competition amongst established brands in that country. We, therefore, have taken a decision to cease activities effective from 1st April '20 due to on-going losses," BPPL Managing Director Dr. Anush Amarasinghe, said.

However, the company was less clear if it continues to serve the Indonesian market via its generic brushes offered via leading multinational supermarket chains despite its own branded brushes were taken off the shelves. Nevertheless, its foray into the Sri Lankan market with its own brand, 'Tip Top' has had limited success in the most recent financial year ended in March 31, 2020 with sales rising 7 percent, although it was well below the potential as it was impaired due to the coronavirus related lockdowns.

"The growth would have been higher if not for pandemic related closures in March ahead of the traditional April new year holiday buying season," Dr. Amarasinghe added.
As a deliberate strategy to diversify its markets and reduce its over-reliance on the United States, the company has been expanding its share of retail/households markets from its traditional professional market segment.

For the year ended in March 31, 2020, the United States accounted for 73 percent share of BPPL revenue followed by Australia with 7 percent share and United Kingdom with 6 percent share.

BPPL has also diversified its product portfolio by venturing into synthetic filament extrusion and polyester yarn products, which are offered to both local and overseas customers.
Even though the performance was severely affected during the January-March quarter by the pandemic, the company reported consolidated revenues of Rs.2.6 billion for the full year compared to Rs.2.7 billion in the previous year.

The company reported earnings of Rs.1.31 a share or Rs.406 million for the period compared to Rs.1.20 a share or Rs.370 million in the previous year.

Despite near term challenges caused by plant closures and delay in deliveries of polyester yarn products, BPPL saw some strong demand for its brush-ware during the April - June quarter from the cleaning and the home improvement sectors.

"The demand for brush-ware remained strong during the April to June quarter as the cleaning sector was declared an essential service by most governments around the world. We also saw robust orders from the home improvement sector as most homeowners spent time working on their homes and gardens during the period," stated Dr. Amarasinghe.

The company made Rs.589.6 million in revenue for its first fiscal quarter ended in June 30, 2020 (1Q21), down 8.5 percent from comparable quarter in 2019.