---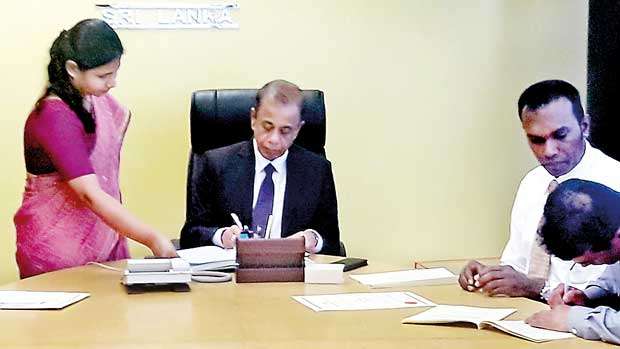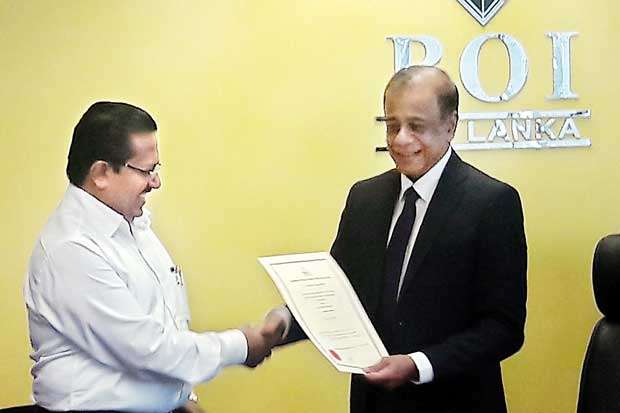 The Board of Investment (BOI) yesterday announced that it has signed US $60.86 million worth investment agreements with local and foreign investors in apparel, logistics, plant tissue culture and packaging sectors.

The largest investment project was signed with W U S Logistics (Pvt) Ltd., to set up a logistics city, which will include warehousing facilities, cold room facilities, in-house value addition and multi country consolidation services, auditorium, business communication centre, exhibitions centre, logistic education centre and research & development facility.
Aiming to boost private sector investments in multi country consolidation services, the Finance Ministry in mid October issued a gazette effective from October 1, 2018, allowing privately-held warehouses to clear goods imported in less than a container load of cargo.

The committed investment by W.U.S Logistics (Pvt) Ltd is Rs 8.9 billion (US $49.8 million). The project will be located in Negombo and is expected to create 402 new employment opportunities.

W.U. Seneviratne & Company (Pvt), the parent company of W.U.S Logistics (Pvt) Ltd is a well-known envelop manufacturer.

The BOI also signed a US$ 3.5 million worth investment agreement with First Steps Babywear Lanka (Pvt) Ltd to set up a manufacturing plant to produce garments and other textile products, particularly the baby wear for the export market.

The project will be located in Modarawila Industrial Estate, Panadura and is expected to generate 20 employment opportunities.

J.C Biotech (Pvt) Ltd also entered into an investment agreement worth of US$ 0.5 million with BOI to produce tissue culture for ornamental plants for the export market in Welimada. The project is expected to generate 200 new employment opportunities.

Further, Y.C.G Packaging (Pvt) Ltd has signed an investment agreement worth US $7.6 million with BOI to manufacture garment accessories including hand tags, price tickets, over riders bands, body card, colour bands, body bands, label PVC, satin labels, size labels, booklets and packaging boxes etc.

According to BOI, Y.C.G Packaging (Pvt) Ltd will be based in Colombo 15, and will create 71 new employment opportunities.

"The products of this company will be used by some of the leading apparel manufacturers and exporters in Sri Lanka including Brandix, MAS, and Hirdaramani," the BOI stated in a media communiqué.

The agreements were signed by BOI Chairman Hemasiri Fernando with representatives of the above enterprises.