---
The government yesterday decided to shutdown all Board of Investment (BOI) industrial-processing zones in the country to support the ongoing social distancing measures instituted to further shield the masses from contracting the dangerous coronavirus.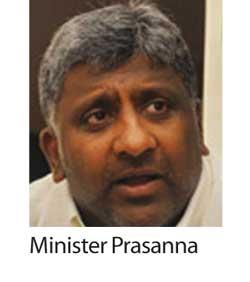 However some companies, which manufacture medical equipment such as face masks, surgical gloves and consumables have been spared from the decision as they continuously operate under the permission of the government's coronavirus task force adhering to strict guidelines to avoid transmission of the decease in those factories.

"Today's decision was taken at a meeting in consensus with all parties including the employers, subject minister and other stakeholders," said M.K.D. Lawrence, Executive Director of BOI's Katunayaka Export Processing Zone.

The BOI, zone operators and representatives of the companies met with Industrial Exports and Investment Promotion, Tourism and Aviation Minister Prasanna Ranatunga yesterday to discuss the matter and what action could be taken in respect of workers who were still working in factories.

According to Lawrence, many factories in several zones had already shutdown their operations even before yesterday's decision but the issue had been that these workers were stuck in their places of lodging. So far their employers were looking after these workers with food and medical needs but with yesterday's decision, these employees can now go to their villages with the involvement of the security forces, he said.

When queried as to whether the parties reached a consensus to pay the workers with paid leave during the time the factories remain closed, Lawrence stated it was a matter to be determined by the Labour Commissioner.
Meanwhile, Lawrence said number of factories had carried out disinfection activities before they were shut down yesterday as a measure to prevent potential spread of the virus.
---
BOI says no need to stop work

However, a statement issued by BOI Director General around 8.00 p.m. yesterday said there was no requirement for any of the BOI companies currently operating to stop work.

"They need to continue to work with the PHI's in the region and strictly follow the procedures and guidelines set forth by them to safeguard the employees' health and well being," the statement said.

In addition, the BOI requested companies to ensure proper facilities are provided for the employees while operating under reduced capacity.